Food manufacturers urged to consider using prunes to reduce fat content
The call follows a Public Health England evidence review revealing that excess weight can increase the risk of serious illness from COVID-19, and the subsequent series of measures announced by the UK Government to curb obesity.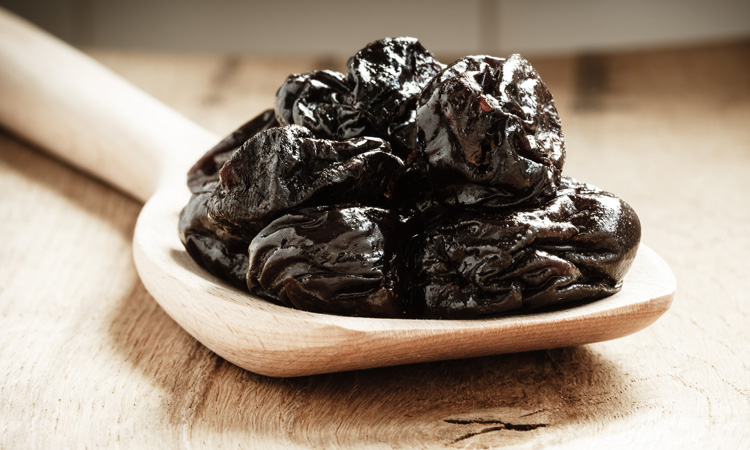 The California Prune Board (CPB) has urged food manufacturers and retailers to consider the key role prunes can play in reducing fat content in products, with a soon-to-be-published CPB study showing how including California Prunes in baked goods can help reduce fat by at least 24 percent.
According to CPB, California Prunes naturally contain a range of vitamins and minerals, including fibre, vitamin K, vitamin B6, copper and manganese, which together are said to form a web of vital functions to support gut and bone health, and the immune system. Prunes are also free of fat and saturated fat, and contain zero salt and only naturally occurring sugars.
Kevin Verbruggen, CPB's European Marketing Director, said: "Increasing intake of fresh and dried fruit and vegetables is an important part of achieving a healthy and balanced diet. California Prunes can be used as both a simple, tasty snack and a delicious ingredient, and are available in a range of derivatives, from whole, chopped and diced, to powered, pureed and as concentrate.
"We're urging manufacturers to look at the viability of using California Prunes in food development and culinary applications like baked goods, as a partial substitute for fat and sugar. Using California Prunes to help meet fat reduction targets will not only contribute towards a 'healthier diet, healthier weight' policy, but will also support areas of concern affecting retailers and manufacturers, such as the use of 'Clean Label' ingredients, sugar reduction and increased awareness of the importance of gut health."
In the meantime, in a bid to help inspire consumers looking for ways to improve their diet over the coming months, the CPB has teamed up with TV chef, author and cookery school owner, Peter Sidwell, to showcase a number of recipes, which use high quality and succulent California Prunes.
"California Prune puree is an ideal partial replacement for butter in baking, while the naturally occurring sugars in prunes can be used in place of processed sugar," Sidwell said. They are a high quality and tasty ingredient to have in the cupboard, and are versatile enough to work with and complement sweet and savoury cuisine."
Related topics
Related organisations
Related people