Report identifies top 25 measures to reduce on-farm emissions
Of the top 25 measures identified by the report, just 15 could reportedly account for as much as 85 percent of the total emissions abatement.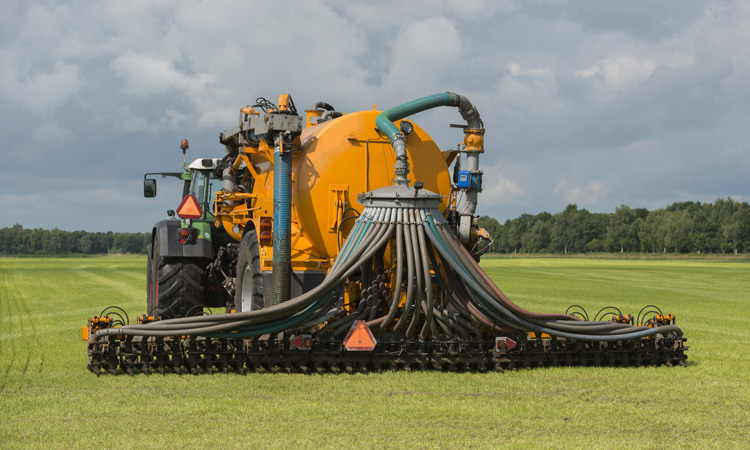 McKinsey & Company Agriculture practice has released a new report examining the role of agriculture in climate change and how to reduce emissions through improved farming practices.
The report identified 25 measures to reduce on-farm emissions, with the cumulative potential to abate up to 4.6 gigatons of carbon dioxide equivalent (GtCO2e) by 2050. The report also detailed the reductions required from changing global diets, and management of forests and natural carbon sinks in order to stick to the Paris Agreement's 1.5°C pathway.
When assessed over a 20-year time frame, agriculture already contributes around 20 percent of global greenhouse gas (GHG) emissions, according to the report. On current trends, this is set to rise by 15-20 percent by 2050 to reach about 23.4 GtCO2e in total, driven by rising populations and increasing per capita food consumption.
Joshua Katz, Partner at McKinsey & Company, said: "Throughout history, agriculture has risen to humanity's greatest challenges. Today, the sector faces perhaps its biggest one yet: to reduce its emissions while feeding a growing global population with enhanced nutritional needs. It's a challenge the sector absolutely can meet – and this report shows how – but it will require concerted efforts from companies, policymakers, farmers and innovators alike."
The top five measures in terms of abatement potential are:
Adoption of zero-emissions on-farm machinery and equipment (~537 MtCO2e, at cost savings of ~$229/tCO2e)
Use of GHG–focused genetic animal selection and breeding (~506 MtCO2e, at zero cost)
Improving fertilisation practices in rice cultivation (~449 MtCO2e, at cost of ~$3/tCO2e)
Improving animal health monitoring and illness prevention (~411 MtCO2e, at cost savings of ~$5/tCO2e)
Optimising the animal feed mix (~370 MtCO2e, at cost of ~$131/tCO2e).
"It is certainly possible to reduce agricultural emissions by improving our production systems, adjusting what we eat, how much we waste, and how we manage our forests and carbon sinks. Technology offers great potential, however the innovation required will need to be broad based and from multiple sources. To achieve this requires swift action. This report, we hope will inform and trigger the necessary change in this sector," said Katz. 
In order to meet the 1.5°C target outlined in the Paris Agreement, the report estimated that 8.6 GtCO2e will need to come from changing how we eat and reducing waste, and that 5.2 GtCO2e must come from better management of forests and natural carbon sinks. This is in addition to the 4.6 GtCO2e of emissions reductions from farming.
Related topics
Related organisations
Related people