COVID-19 presents new future direct-to-consumer opportunities
Data and analytics company GlobalData has suggested that, by adapting to the coronavirus pandemic now, food brands will be presented with new opportunities in the future as consumers' priorities change.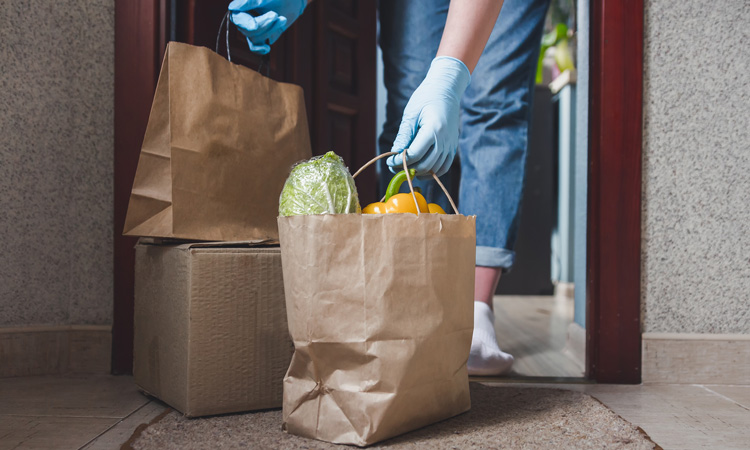 Adapting to the ongoing coronavirus (COVID-19) pandemic, food brands have offered direct-to-consumer home delivery services for the first time. Fast moving consumer goods (FMCG) manufacturers are able to leverage this by reaching out to consumers directly, data and analytics company GlobalData has suggested.
One key area of consumer comfort seeking noted by the company is a retreat to brands that are 'familiar'. GlobalData found that nearly half (49 percent) of UK consumers are currently trying to only buy from their favourite brands during the lockdown.
"Heritage brands and those with a long-standing presence in consumers' minds will benefit from the trust they have built with their fans. On the other hand, brands and products that consumers are less familiar with will feel the short-term impact of consumers retreating to tradition and comfort," said Aaron Bryson, Consumer Analyst at GlobalData.
The panic-buying sprees have also compelled brands to look at alternative ways to provide consumers with the products they need, GlobalData noted. Heinz, for example, took the direct to consumer approach, providing a selection of its most popular products, including baked beans, tomato soup and spaghetti hoops, online and available for doorstep delivery.
"Not only will this appeal to consumers who typically enjoy Heinz products and have struggled to find these in stores, it will also appeal to those who have been unable to visit stores. Heinz are taking the opportunity to utilise consumers' limited movement by entering the eCommerce market for the first time," Bryson continued.
GlobalData found that 50 percent of consumers stated how familiar/trust-worthy/risk-free a product/service feels has the greatest influence on their product/service choice. The development of this comfort seeking is said to be a reversal on the trend of increasingly experimental consumers which was increasing in recent years.
However, in the long-term, once confidence has returned to consumers' lives, GlobalData suggested that the upturn of the same trends as before is likely, with brands developing increasingly novel and experimental products.
"What brands can learn from Heinz is that there is never an end to opportunities. Despite offering its eCommerce site with a limited scope of products to fill a relatively short-term gap, longer-term opportunities will arise from their responsiveness," Bryson said.
Related topics
Related organisations
Related people