Report outlines opportunities for Agtech amidst evolving demand
Tech aimed at increasing crop yields through automation and data-driven farming is said to provide a potential route for farmers to address challenges such as rising populations.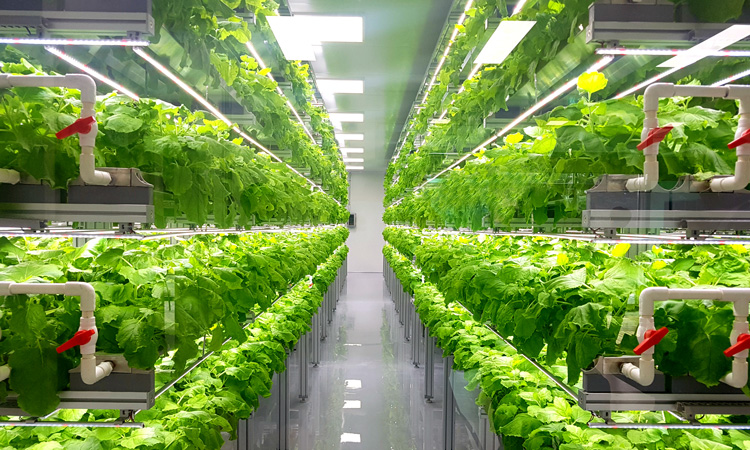 Due to the backdrop of a rising population, greater consumption of meat and dairy and an increased output used for feed, opportunities for Agtech companies are said to be on the rise.
Edison Group, an investment research and advisory company, has released a report on the matter – 'AgTech: Feeding a growing global population' – and here are some of the key findings:
Population dynamics drive consumption and demand
Population increase is said to be the most significant factor behind the projected growth in the consumption of agricultural commodities. According to the 2019 World Population Prospect, it is estimated the world's population will increase by 10 percent over the next decade, reaching roughly 8.5 billion in 2030, 9.7 bn in 2050 and 10.9 bn in 2100.
More than half of this growth up to 2050 is expected to be in just nine countries. Rises in the amount of people with higher disposable incomes has been shown to lead to a change in diet, which includes greater meat and dairy consumption, which in turn will put further demands on crop output.
Tighter environmental legislation expected
The report stated that, over the past 70 years, farmers have increased yields by applying greater quantities of synthetic fertiliser and a range of toxic substances on their land. Similarly, livestock farmers have boosted animal growth by administering antibiotics. Neither of these approaches are in accord with the global trend for more sustainable farming, according to the report.
These practices have caused an increase in legislation to reduce the use of fertiliser, certain pesticides and antibiotics. For farmers, it means they need to find alternative techniques to improve yield, the report suggested.
Diversity of Agtech solutions
In response to this dilemma, the report stated that there is a wide range of technologies that are beginning to be deployed to address both the increasing demand and legislative challenges. Some such as vertical farming are specific to the agricultural sector. Others are successful adaptations of already proven technologies from other applications such as using biotechnology to improve yield or enhance resistance to drought or pathogens, deploying connected devices to support precision farming, adding AI to interpret the data or using advanced robotic systems for performing traditional farming tasks.
"We see Agtech as a key enabler for farmers across the world. It allows them to increase their output in response to the growing global population and a shift to westernised diets while simultaneously addressing environmental concerns, whether those be cutting carbon emissions from livestock, reducing nitrate run-off or saving bees from extinction. This definitely makes the sector one to watch, with interesting opportunities in both pure play Agtech and more diversified stocks," said Anne Margaret Crow, Director at Edison Group and co-author of the report.
Related organisations
Related people