Cypriot cheese producers win back trademark protection for 'halloumi'
The grant certification mark will grant Cypriot farmers an exclusive right to market their cheeses using the 'halloumi' description.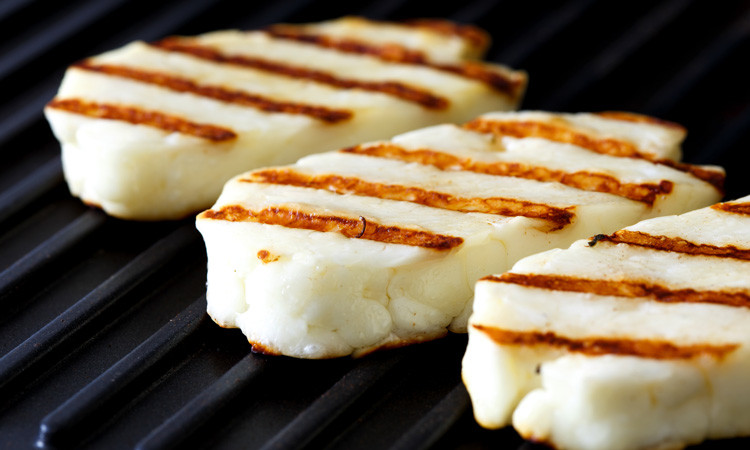 Cypriot farmers have won back the right to trademark protection in the UK for their 'halloumi' cheese products.
Acting on behalf of the farmers, the Cypriot ministry first secured trademark protection for 'halloumi' at the UK Intellectual Property Office in 1990. However, following a legal challenge brought by UK-based cheese producers, the trademark was revoked in 2018.  This decision was reached as a result of an administrative error, as the Cypriot ministry failed to respond to legal requests within the required time frame. Now, the ministry has secured the protection again.
"This is an important win for the Cypriot farmers and means they have regained an exclusive right to use the mark 'halloumi' when marketing their products in the UK. In view of the growing market for this cheese product in the UK, this is likely to prove lucrative for them," said Fiona McBride, Partner and Trademark Attorney at European intellectual property firm, Withers & Rogers.
"The farmers are unlikely to stop there, however. They have already applied for 'protected food name' status to the European Commission. If successful, their application for Protected Designation of Origin (PDO) status would bring permanent protection. However, it is likely to take time, so trademark protection in the UK will be helpful to them in the meantime."
Offering advice to British food producers, McBride continued: "Food and drink producers in the UK may not be aware that they can apply for 'protected food name' status to protect produce with unique characteristics that can be linked back to a specific geographical location or defined product characteristics. However, it is best to do this as early as possible rather than waiting until they have spotted some potential misuse of that food name.
Speaking to New Food, McBride said: "the certification mark will primarily affect those producing cheese products – they will not be able to label the product as 'halloumi' unless the product meets the certification mark requirements, though restaurants should take care not to wrongly describe something as 'halloumi'."
She stated that if the misuse is not spotted quickly enough, and there is no food name protection in place, its use could become generic, meaning it would no longer be eligible for protected status. "To illustrate, 'Cheddar' is an example of a name which has now become generic and no longer capable of such protection," she said.
"A large number of cheeses have achieved PDO status, so there is no reason in principle why halloumi should not do so. However, this particular application has been affected by delays," McBride told New Food.
Related topics
Related organisations
Related people