Trademark considerations when launching in rising food and drink sectors
Coca-Cola has introduced an alcohol brand in the east, while CBD and non-alcoholic alcohol rise in the west. Nathalie John and Edward Carstairs of Gill Jennings and Every explain how companies must protect themselves as the food and drink sector sees an influx of change and innovation.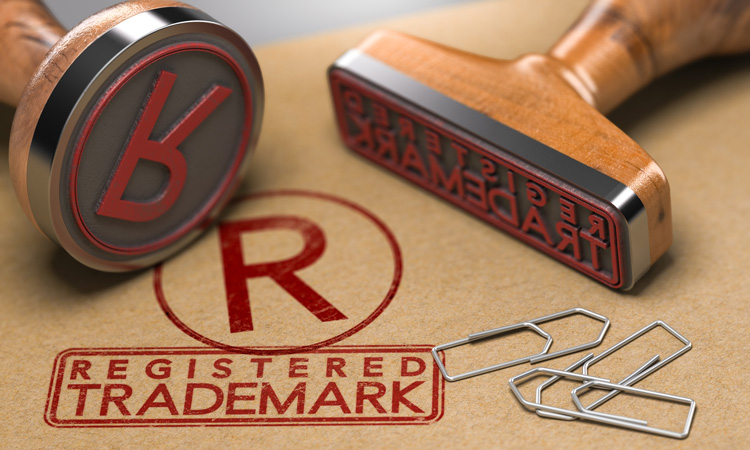 The continuously growing number of products and brands in the crowded food and drink space can make it difficult to generate something new and it is all too easy to clash with someone else. But for companies who get it right, it is a fabulously exciting scene, with ever-shifting consumer trends providing a chance to diversify and reconnect with your customers in a unique way.
For example, Coca-Cola has flirted with alcohol for decades as a mixer in bars and homes alike for everything from rum and whisky to vodka and brandy. And in summer 2019 it refined a line of unique Signature Mixers by 'teaming up [with] some of the world's leading bartenders,'1 which meant granting access to its guarded recipe for the first time. Coke's net revenue for the first quarter of 2019 hit $8 billion, a five percent year-on-year increase. The firm claimed it 'started the year strong, continuing to evolve as a total beverage company,'2 highlighting its acquisition of Costa Coffee as one example of how it is achieving this.
A few months later, Coca-Cola made yet another game-changing move – it launched its first ever alcoholic drink with a nationwide rollout in Japan, possessing a strength of up to seven percent, following a test run earlier in the year.3 Spurred on by the number of challenger boutique beverages flooding the market in recent times, the brand developed a fruit-infused drink blended with local spirit shochu.4
However, regardless of whether you are a start-up or a beverage behemoth like Coke, it is crucial to conduct searches to see if anyone else has earlier trademark rights that you could be infringing and that could be used to oppose any trademark application you file before commencing use in a new territory. In doing this, you will identify threats early on and avoid costly infringement proceedings, not to mention the cost of filing a defeated trademark application. In a worst-case scenario, you could be faced with an injunction preventing the use of your mark, a forced rebrand, and a considerable waste of time, money and resources. Forewarned is forearmed. With 2020 here, we can expect it to bring about a new year of opportunity and change on the food and beverage landscape, so established and emerging enterprises both need to do their due diligence to avoid ending up in hot water.
It is crucial to conduct searches to see if anyone else has earlier trademark rights that you could be infringing and that could be used to oppose any trademark application you file before commencing use in a new territory
While Coca-Cola is exploring new products in the east, in the UK we are seeing massive marketplace movements. In particular, with attitudes towards cannabis softening in recent years, lots of cannabinoid (CBD) infused food and drink businesses are entering the market. Take Green Monkey CBD and Drink 420 as examples of those in the rising space – registering trademarks will help such businesses retain control and ownership of their brand.
In the UK, you start building up unregistered rights as soon as you start using a mark, but that is not the same in other territories around the world. Many other countries do not recognise unregistered or 'use-based' rights and instead operate a 'first to file' policy. That means, in the absence of a trademark application or registration, it can be very difficult and perhaps impossible to act against a third party adopting a conflicting mark. Worse still, a local squatter can register the legitimate owner's mark and then prevent genuine exports, even if the owner has been operating there for many years. Given these risks, it is common for distributors to request to see a trademark registration certificate before they will enter an agreement. These problems can be avoided altogether by ensuring that there is a trademark registration in place.
As we know, the FMCG sector is forever evolving and competitive, so stay alert and take swift action if necessary
Interestingly, UK-based Diageo appears to be keeping a close eye on CBD with a global outlook too as CEO Ivan Menezes said the business is "tracking what is happening in cannabis in North America"5, which in effect demonstrates its value proposition. Elsewhere, the parent firm of Smirnoff and Guinness also looks to be interested in exploiting the alcohol-free sector, having purchased a majority stake in the Seedlip business back in August last year.6 While the craft beer scene has flourished, the 2017-launched Nirvana Brewery is one such company that looks to make alcohol-free beer a force to be reckoned with. And based on reports that surfaced in 2019, it seems 2020 will increase the thirst for non-alcoholic drinks, with sales rising last year compared to 20187, and Brew Dog opening an entirely alcohol-free bar in London using its AF brand at the start of this month to mark Dry January.
The key here for anyone wanting to capitalise on this trend is to ensure that they retain control of the IP associated with the brand. In many countries, the default position is that the creator of the brand, logo or packaging owns the copyright without an agreement that says otherwise. If a business cannot satisfy potential investors (or anyone interested in a buy-out) that it does not own all of the IP, this can sound serious alarm bells that may jeopardise a deal. 
Similarly, whilst relations with distributors, manufacturers and so on may start well, relationships can break down. To avoid those business partners possibly attempting to hijack the brand by filing trademarks or misappropriating excess stock or packaging, clear contractual provisions will have a strong deterrent effect and solid grounds to act should problems occur. Ultimately, a business can retain control of its IP by ensuring that there are robust contracts in place with external agencies, distributors and manufacturers that address these issues.
Of course, we are currently in the midst of January – a month with many looking to switch up their eating patterns with Veganuary. There is a growing movement towards plant-based diets, as demonstrated by the Vegan Society, which detailed that the UK reached 600,000 vegans in 20198 – a fourfold growth from 2014. Combined, vegans and vegetarians are predicted to account for 25 percent of Brits overall in 2025.
As we know, the FMCG sector is forever evolving and competitive, so stay alert and take swift action if necessary. Getting your partners to keep an eye out for any counterfeit or copycat products and inform you as soon as they see a problem will help. Likewise, use of the more formal monitoring procedures, such as trademark watching services which flag any similar marks that are filed, can often be a precursor to conflicting products actually going on sale.
It is safe to say there is a bright future ahead for food and drink in 2020 and beyond, but companies must be sure to take the necessary legal steps to avoid a bitter taste in their mouths.
References
1. https://www.coca-cola.co.uk/drinks/coca-cola-signature-mixers
2. https://www.coca-colacompany.com/press-center/press-releases/…
3. https://www.cocacola.co.jp/press-center/press-release/2018/news-20180413-10
4. https://talesofthecocktail.com/products/shochu-not-soju-japans-original-craft-spirit
5.  https://www.ft.com/content/94ef3e96-7cf3-11e9-81d2-f785092ab560
6. https://www.theguardian.com/business/2019/aug/07/diageo-buys-seedlip-to-cash-in…
7. https://www.morningadvertiser.co.uk/Article/2019/05/20/How-much-has-the-no-a…
8. https://www.vegansociety.com/news/media/statistics
About the authors
Nathalie John, Trademark Associate, Gill Jennings and Every, assists clients with all aspects of their branding, from the initial selection and clearance of a trademark, through to filing and registration and advises on matters of enforcement, including infringement and oppositions at UK and EU level. She works with clients from start-ups through to multinationals across a wide range of industries.
Edward Carstairs, Partner, Gill Jennings and Every, provides strategic advice to businesses, ensuring that IP assets are identified, protected and enforced. This includes guidance as to appropriate search and filing strategies for new brands and markets, assistance in obtaining registered protection by handling objections and contentious matters all around the world, negotiating settlements, completing health checks of existing portfolios and advising on the enforcement of rights against third party use.
Related topics
Related organisations
Related people