Product of the Year 2020 awards announced
Premier Foods, Coca-Cola and Kellogg's all picked up multiple awards at 2020's Product of the Year awards ceremony, which looks to highlight the year's most innovative products.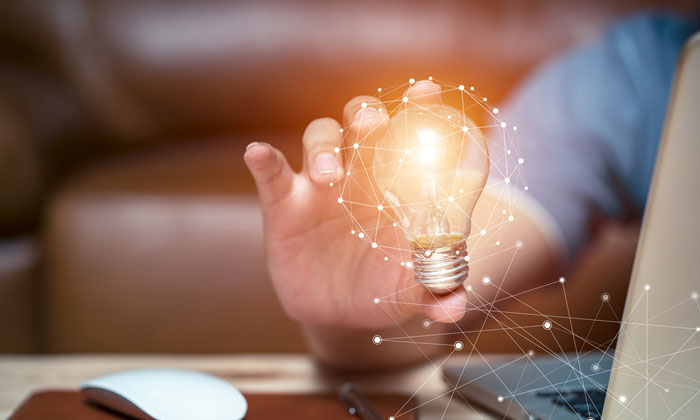 Rewarding the year's most innovative products with the winners chosen by more than 10,000 consumers, Product of the Year is said to be the UK's biggest survey of product innovation and recognised as one of the industry's most influential awards.
Conducted in association with Kantar, the global research group, the winners are said to represent key consumer wants and changing habits – "a barometer of consumer behaviour and current trends".
Healthy eating
Health and well-being products look set to dominate the supermarket shelves with a number of healthy eating products named Product of the Year, including: Kellogg's W. K. Kellogg vegan-friendly Plant Protein cereal; Richmond's first-ever meat-free sausage; NESCAFÉ Gold's dairy alternative lattes and Optimum's Rocky Road protein bar.
Research conducted by Product of the Year in November 2019 found that more than one-third of UK consumers (35 percent) stated they are more likely to choose products that have a positive impact on their health and well-being.
Ease of use
'Ease of use' was another prominent category at the awards; a number of food and drinks brands won awards because of this concept: Premier Foods' Sharwood's Katsu Curry Wrap Kit; KraftHeinz's pouch Creationz range; Concha y Toro's O'jos – a portion controlled spritz-style wine drink in a can and Arla Food's Lurpak Butterbox.
"Lurpak Butterbox was a real labour of love for us to develop, taking several years to find an alternative to the traditional foil wrap," explained Stuart Ibberson, Senior Director for butter and spreads, Arla Foods. "With limited innovation in the category for 60 years, it was time to give shoppers something new to counteract the frustrations of messy packaging. Being crowned the winner in the dairy category is Arla's fifth successive triumph at the Product of the Year awards and even more special for us to win as it is voted for by consumers. We are hugely proud to continue bringing new products and innovations to lead the way in dairy and meet ongoing demands of the public."
Premier Foods took home six awards including: Cadbury Dairy Milk Slices; Loyd Grossman Pasta Pots Range and Mr Kipling Reduced Sugar Slices. Yilmaz Erceyes, Chief Marketing Office, Premier Foods commented: "It has been a very successful year for Premier Foods at the Product of the Year awards. Our six awards for some of our most iconic brands underpins the quality and breadth of the products available across our portfolio. Many of our brands have been household staples for generations and we are dedicated to constantly innovating with new products that excite shoppers and suit changing consumer trends. To have six of our new launches named as 'Product of the Year' in their respective categories is great recognition for the hard work of our teams. Being able to add the highly recognisable Product of the Year logo to our products offers additional validation to the care we take in creating top quality brands that people love."
Commenting on Coca-Cola's wins, Kris Robbens, GB & Ireland Marketing Director, said: "Innovation is at the very heart of what we do and who we are and we are thrilled to have scored the Product of the Year 2020 hat-trick! We are immensely proud of the three winning products and being voted for by the UK consumer makes it particularly special".
As well as taking home the much-coveted Product of the Year trophy, the winners also have the right to display the red logo which is said to be responsible for an increase in sales from between 10 and 15 percent.
"Innovation is often about those smart, small incremental improvements that have a disproportionately big impact on our lives" said Mike Nolan, CEO, Product of the Year. "All of the 2020 Product of the Year winners are boldly treading new ground, pushing the edges to help shape a future that is healthier, more responsible and just that little bit easier – innovations that are a direct response to the needs of today's consumer. Congratulations to all the winners".