Northern Ireland to receive £279 million in agriculture funding
The funding, designed to provide support for the Northern Irish agricultural sector during the Brexit transition, was confirmed by Chancellor Sajid Javid and is part of an overall £2.8 billion package.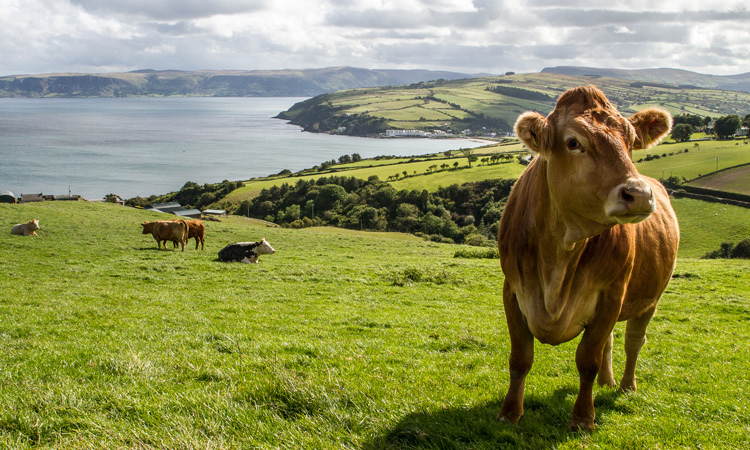 As part of the UK governments support plan after leaving the European Union, Northern Ireland's farmers will reportedly receive a funding package of £279 million in 2020. 
Commenting on the funding announcement, Ulster Farmer's Union (UFU) President Ivor Ferguson, said: "With the UK set to leave the EU on 31 January 2020, this announcement, which delivers on the commitment made by the Conservatives in their election manifesto, is welcome news. It gives farmers some much needed certainty in relation to direct payments, which are crucial for many farm businesses and help ensure the production of the affordable, high-quality food consumers demand.
"Further to this commitment, it is essential Northern Ireland's share of UK funding is maintained, and that we have the ability to regionalise agricultural policy. Farming in Northern Ireland is very different to farming in the south of England and regionalisation will ensure that the delivery of this funding best suits the differing needs and structure of our industry here.
"As the Brexit process progresses, it is vital that NI's competitiveness in the all-island economy is maintained. The level of support payments given to agriculture in the Republic of Ireland must be tracked and matched." The UFU is said to be seeking urgent clarity around the specifics of this announcement in order to begin preparations and planning.
"When we leave the EU and are freed from the Common Agricultural Policy, we will be able to support our vital rural communities – who are a cornerstone of life in the UK – with a fairer and less bureaucratic system," said Chancellor Sajid Javid.
"Farmers can enter the new year with confidence that they have our backing and will be able to thrive after Brexit."