In a nutshell: Dr Doris Engesser-Sudlow, DuPont
Dr. Doris Engesser-Sudlow of DuPont Nutrition & Health looks at how customers can benefit from a complete safety and ingredients portfolio.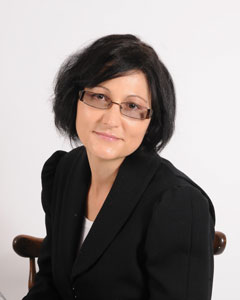 Doris Engesser-Sudlow, Dupont
Dr. Doris Engesser-Sudlow, Global Product Line Director, Diagnostics at DuPont Nutrition & Health looks at how customers can benefit from a complete safety and ingredients portfolio.
A science company with more than 200 years of market-driven innovation in products, materials and services, DuPont serves diverse markets, including agriculture, nutrition, electronics, communications, safety and protection, home and construction, transportation and apparel. Their Nutrition & Health business addresses the world's challenges in food by offering a wide range of sustainable, bio-based ingredients and advanced molecular diagnostics to provide safer, healthier and more nutritious food.
With the acquisition of Danisco A/S in 2011, DuPont organised its Nutrition & Health division as a premier leader in speciality food ingredients and food safety. "In addition to advanced food diagnostics, we now offer Solae™ soya ingredients for a healthier and more sustainable source of proteins, and the DuPont™ Danisco® range of ingredients for enhanced bio – protection, offering an improved nutritional profile, and better taste and texture," says Doris Engesser-Sudlow, Global Product Line Director at DuPont.
As the first company to apply PCR technology to commercial food testing with the BAX® system, DuPont are proud of their history of innovation and collaboration in food testing safety. "The BAX® System delivered a dramatic increase in speed over the traditional methods," Engesser-Sudlow reveals. "It led the food industry into a new era of fast, easy-to-use molecular testing with highly accurate results. The DuPont original BAX® system PCR assay for Salmonella is a popular assay validated by numerous government labs and certified by AOAC International as an Official Method for detecting Salmonella in a variety of foods. Since its development, DuPont's innovative science within the field of diagnostic systems continues to help customers to perform fast, accurate food quality testing to address a broad range of challenges, so they can get products to market faster and help ensure the safety of foods."
The new DuPont™ BAX® system real-time PCR assay for Salmonella is the latest innovation in testing applications. "The faster real-time PCR technology reduces processing time to about an hour. This allows food companies to make earlier product release decisions, which saves inventory costs and extends product shelf life," says Engesser-Sudlow. "Validated on a number of foods, including ground beef, chicken, lettuce, cream cheese and environ mental samples, this real-time PCR assay is fast, accurate and easy to use, providing clear yes-or-no results that eliminate the need for expert interpretation."
The BAX® detection system is a molecular method that uses the power of PCR to amplify genetic fragments of the targeted organism in enriched samples, providing highly accurate positive or negative results. "Another recent innovation is the STEC screening assay which detects virulence genes stx and eae to clear negative samples quickly and cost effectively," Engesser-Sudlow explains. "Panel assays deter – mine if positive screening samples contain one of the top six serogroups of non-O157 Shiga toxin-producing E. coli. It is USDA FSIS aligned, so beef processors can use this system with confidence for detecting STEC. The system is user-friendly, with tableted PCR reagents for consistency and fewer hands-on steps and automated prompts. In addition, we are currently working to ensure our system will be aligned to the upcoming release of the ISO standard, ensuring that we are able to deliver the ultimate levels of safety for our European customers and partners."
DuPont collaborate with many partners including government agencies to research and develop new assays to meet the evolving needs of food safety testing. "As a business, we are dedicated to continually delivering a wide range of solutions to the food industry to meet the needs of today and tomorrow," says Engesser-Sudlow.