Next-generation noodles – achieving the desired modern-day credentials
Having launched in Tesco stores at the end of January, after initial success in Ocado, oomi noodles are now hoping their 'next generation noodles' will become common place in health-conscious kitchens up and down the country, with their low carb, high protein (gluten free) offering.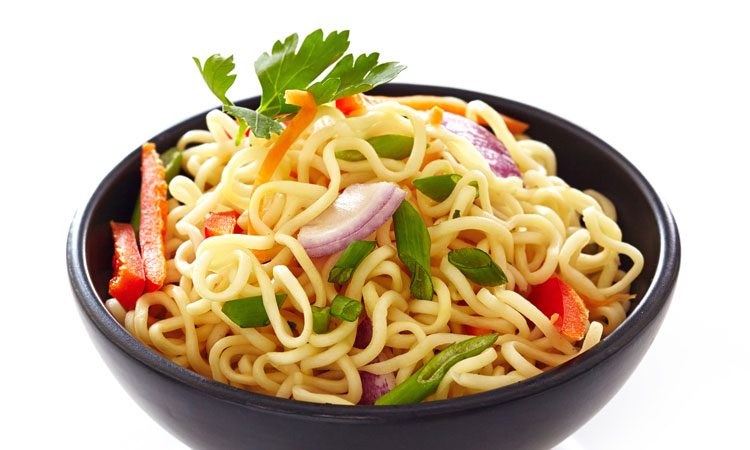 Whilst low carbohydrate noodles have been on shop shelves for several years – under various guises but generally relying on konjac as their core ingredient – oomi have a very different ingredient profile. This gives them a much higher protein level (12g per serving) than a standard noodle, whilst still allowing them to have 75% fewer carbohydrates. It also gives them a taste, bite and consistency much closer to a traditional egg-based fresh noodle.
"When we set about creating a noodle to meet the needs of today's health conscious consumer, we wanted to offer something where taste and texture were just as important as the product's health benefits. We didn't want a starting point of 'this must be low carb and high protein', but instead mapped out a plan to create a great tasting fresh noodle which also fitted in to the current demand for high protein foods." – Emily Herrero, Commercial Director, oomi noodles
"We believe the high protein trend is here to stay and saw a gap in the market for an 'everyday' savoury food that could replace a staple like-for-like without the consumer noticing any difference."
Allowing oomi to achieve their high protein goal is their key ingredient, which makes the noodle formulation jump out from the crowd; MSC certified
white fish. The company experimented with a host of ingredient formulations, but found that white fish was the only source that enabled both protein levels to be high and to give the desired bite, which is very similar to that of an egg noodle. Using relatively bland white fish, in the form of Alaskan Pollock, Pacific Whiting and Hoki means there is no noticeable fish flavour; instead the addition of yeast extract gives the noodles an authentic umami flavour.
Using fish also gives the noodles additional benefits…
"The fish itself is naturally rich in amino acids and is an easily digestible protein. Using fish has also allowed us to develop oomi as a gluten-free product, opening up a new market for coeliacs and those looking to more generally avoid the allergen."
Water, sunflower oil, soy and milk proteins are also included on the ingredients list, largely to help create the desired texture, whilst salt gives an elasticity to the noodles. Corn and tapioca starches, alongside xantham gum, aid stability, whilst carotene acts as a natural colourant.
The manufacturing process, a patented production method, is relatively straightforward. The ingredients are mixed to form a 'dough', which is them shaped into noodles, cooked, cooled and packed before being pasturised. The pasturisation allows oomi to be one of the only low carbohydrate noodle products on the market which doesn't have to rely on a watery pack environment for preservation, and gives the product a much longer life than regular chilled noodles.
The finished product can be eaten cold, heated in a wok or microwave, or added to soups and comes packed in a handy double snack pack.
"We were delighted with the finished product, but a little apprehensive about how the use of fish as a main ingredient might be perceived by retailers and the public. We've been thrilled with the reception however. We've run a marketing campaign to encourage trial and once consumers have tried the product the battle is won as there really isn't any fish taste to the product. In fact sales to date have far exceeded predictions."
"We wouldn't be where we are now without other low carbohydrate noodle brands paving the way, but we feel we represent the next step in the market, both in respect to changing consumer needs, in a marketplace where high protein is becoming king, and taste and texture profile."