Confectionery production insights from Maestrani
Carsten Engelhardt, Head of Engineering at Maestrani, offers his insight into the confectionery production process and the complexities of ever moving forward in technology while keeping your product consistent.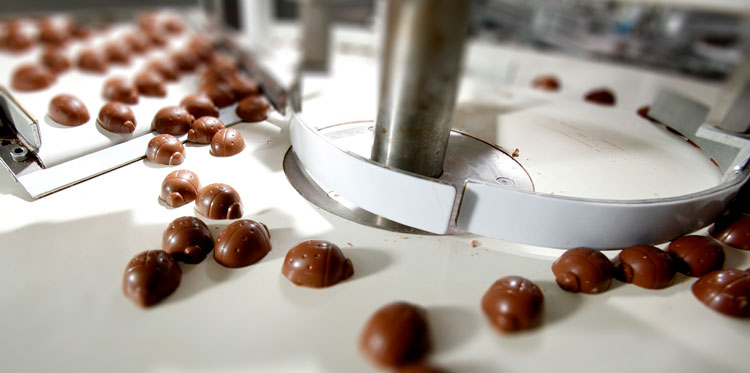 What are the most important factors involved in the production of delicious chocolate of a consistently high standard and for a sustainable price?
In addition to high-quality raw materials, the most important success factors are the right blend of individual ingredients and a perfected manufacturing process. This is where Maestrani Swiss Chocolates can draw on 160 years of chocolate-making expertise.
Which elements of your production process are you most proud of?
Our modern mixing, rolling and conching machines cover every aspect of the production process. We are also particularly proud of having independently developed a co-extrusion technology for filling paste into chocolate bars, which is currently being patented.
Can you give any examples of innovation at Maestrani that have improved its production in some way?
Maestrani mostly makes niche products that sell by virtue of their unique qualities – we are strong in organic and Fairtrade goods, for example. The niche aspect entails smaller batches with more involved production characteristics. Customers increasingly demand a high degree of complexity and innovation combined with a very high level of customer service. Nevertheless, those small production batches must be manufactured cost-effectively to be competitive. With new control technologies and a flexible machinery set-up, Maestrani has the best means for accomplishing this.
What were the objectives of your recent plant modernisation and how were they achieved? Why did you choose Bühler to support you on this project?
We have modernised the machinery and technologies for producing chocolate paste without any detrimental changes to the way we manufacture our established products. We found a competent partner in Bühler, located in the neighbouring village. Bühler successfully assembled the ideal package of plant equipment combined with control technology. Outstanding support and close proximity to Bühler brought us a great deal of certainty while planning the project, throughout the implementation and now with machine maintenance.
What other collaborations have you been involved in, and what comment would you make about them?
As Head of Engineering at Maestrani, I have been involved in various implementations and projects as a link between production and suppliers – and as a project manager. This covers everything from producing the chocolate paste to moulding and packaging the finished products. The entire effort is aimed at increasing efficiency and improving working conditions in order to meet the social, ecological and economic obligations of a modern employer.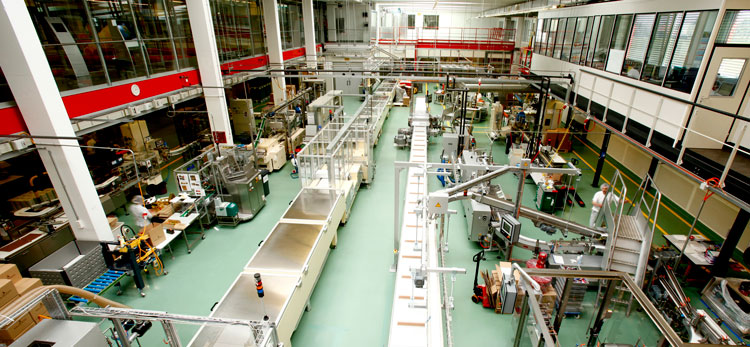 What impact have changing consumer tastes and market demand had on your production?
Although most of our product portfolio rests on stable consumer demand, trends still influence production. For example, we now make lactose and sugar-free products, which pose a particular challenge when it comes to converting machines. On the other hand, we are seeing above-average growth in such niche markets.
Maestrani seems justifiably proud of its sustainability strategy, but what additional issues does that create when trying to ensure seamless and cost-effective production?
These sets of issues do not compete with each other. We see sustainability as lying in the supply chain for market competitiveness and efficient production. Machinery that can produce saleable products in an energy-efficient and ergonomically sound manner is sustainable in every respect and helps us to secure the future of our manufacturing location. At Maestrani, we don't just pay lip service to sustainability, it is a firm part of our business development.
How do you expect chocolate making to change over the next five to 10 years at Maestrani, or more generally?
In my opinion, the established core processes in production will not change much. But that cannot be said of the organisation that surrounds them – the fourth industrial revolution is also coming to Maestrani. Automation, data flows, logistics systems and system networking are the key elements here.
Maestrani fact file
Brands: Maestrani, Minor, Munz, Chocolarium
Founded: 1852
Head office: Flawil, Switzerland
Organisation: Family-owned
Sales: Approaching $50m
Production: 3,500 tons pa
Exported: 35%
Fact: Maestrani's Munz bars are sold every five seconds on average in Switzerland