Issue #1 2018 – Digital Version
In this issue we take an in-depth look at various safety issues affecting the food industry.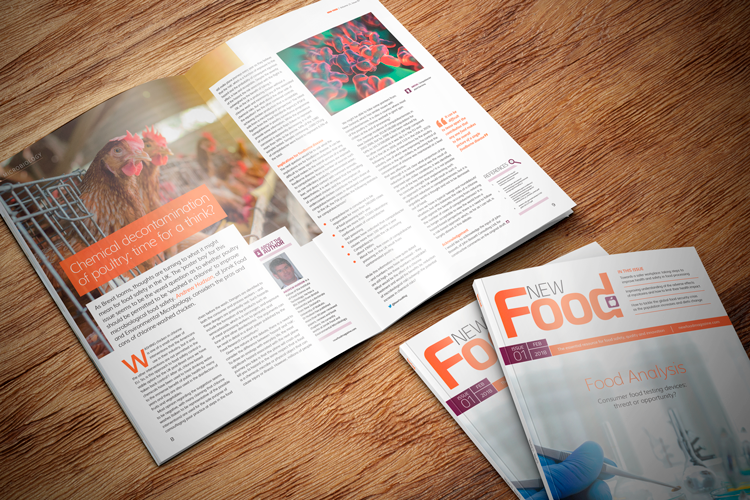 In this edition:
LEADERS' SERIES
Judith Bryans, Chief Executive, Dairy UK
MICROBIOLOGY: Chemical decontamination of poultry: time for a think?
Andrew Hudson, Jorvik Food and Environmental Microbiology
IN-DEPTH FOCUS: Processing
FOOD SECURITY: Feeding the world: a global challenge
Riaz Bhunnoo, Global Food Security programme
IN-DEPTH FOCUS: Food Analysis
GENETIC MODIFICATION: What are GMOs? Enlightening the limping legal language
Bernd van der Meulen of Wageningen University and Gema Fernández Albújar of CEFS
WEBINAR PREVIEW: Clean air – the vital ingredient to food and beverage manufacturing
Camfil
WEBINAR PREVIEW: Maximising mass spectrometry capabilities in food analyses for multiresidues
Waters
IN-DEPTH FOCUS: Mycotoxins
MICROBIOLOGY: A guide to food plant air quality and control
Thomas Caesar, EHEDG
The digital version of Issue #1 2018 is restricted to logged-in members. Login or subscribe free to read it.