Food hygiene's dirty secret
Food and beverage companies could be putting themselves at severe risk of suffering a food safety incident, without even knowing it, potentially leading to lawsuits and ruinous fines. Deb's Paul Jakeway explains further.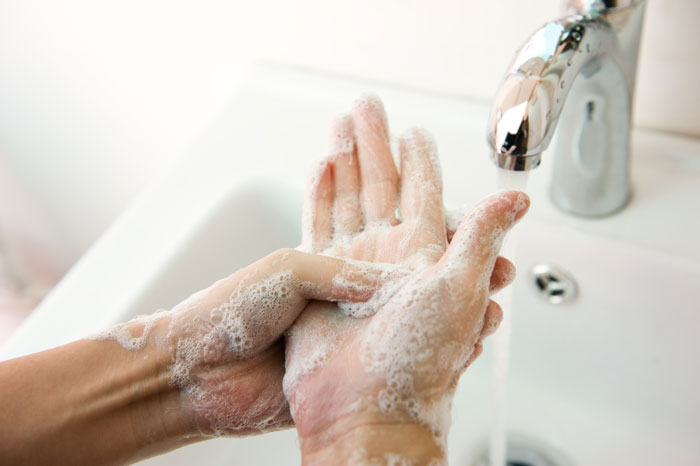 WASHING UP: Every year more than a million legal cases are brought against businesses that fail to ensure food safety. Any of these cases could potentially carry a fine of up to £1.5m.
Estimates from the Food Standards Agency (FSA) reveal that roughly 5. 5 million people in the UK are affected by foodborne illnesses each year. These illnesses (more commonly known as food poisoning) can develop from a number of sources, such as undercooked meat that harbours potentially dangerous bacteria or food that is meant to be refrigerated, but has been left out for a lengthy amount of time.
Cross-contamination is another common cause of food poisoning, occurring when bacteria and viruses transfer onto food from contaminated surfaces, equipment or other food. People can also be a major source of cross-contamination – usually transferring contaminants via their hands.
Understanding the threat
Two types of bacteria which present a risk are Campylobacter and Listeria. Campylobacter is considered to be responsible for more than 280,000 cases of food poisoning each year. According to the FSA, Campylobacter is likely to be responsible for more than 100 deaths a year, costing the UK economy about £900 million.
The rest of this article is restricted to logged-in members. Login or subscribe free to read it.
Issue
Related topics
Related organisations