The challenge of defining honey true to label
Airborne Honey has been owned and operated by the Bray family in South Canterbury for generations. It is one of the world's most scientifically advanced honey companies with a deep practical knowledge of varietal characteristics…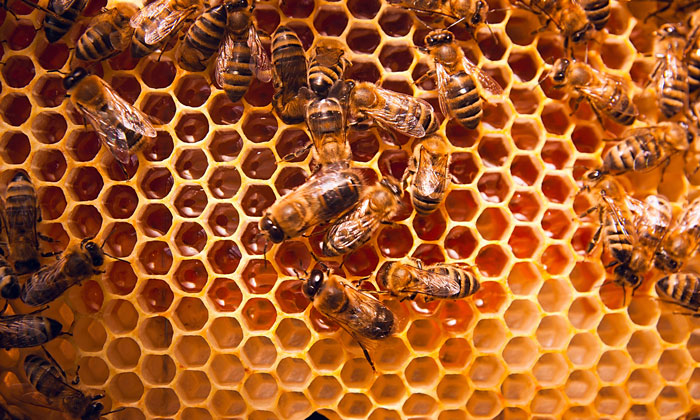 We operate an in-house laboratory and proprietary, fit-for-purpose software to analyse product samples and capture all facets of the product as it flows through the Airborne process. Airborne products routinely have the lowest level of heat damage in the New Zealand market, as measured in our laboratory.
This low heat damage is due to our patented heating process for honey, which applies the bare minimum required. We have also developed the capability to trace product from a batch number back to each individual apiary (site of hives) in order to provide transparency and substantiate our integrity that what we say is what we do. Providing evidence, along with harnessing the latest technology to further refine the measurement and parameters of different honeys, is how we intend to uphold our reputation for selling honey that is true to label and undamaged by heat. Our reputation for authenticity and ethical marketing has been built over the course of a century. It is at the heart of our business and we protect it fiercely, even at the risk of running counter to what our industry colleagues in New Zealand are doing and saying – particularly when it comes to selling poly floral honey blends as authentic Manuka to extract a premium because of its purported wellbeing benefits.
It's an embarrassment for New Zealand Inc. that 80% (or 8,000 tonnes) of all its honey exports are labelled as genuine Manuka honey, when Manuka production is only at 1,700 – 3,000 tonnes per annum. You can work it out for yourself what consumers are likely to be buying – and paying the price in more ways than one. While New Zealand is a signatory to the Codex Alimentarius honey standard, there are no robust Codex based honey standards in Australia and New Zealand. Even blended honey can be sold as the real deal Manuka – the really expensive and much vaunted honey. Manuka honey standards are currently being worked on by the New Zealand government, which is undertaking a two-year science project, but the new regulations that were expected at the end of 2016 are, at this point, still pending. It is worth noting, however, that the government has said publicly that the key chemical markers – DHA, MG or Leptosperin – promoted by the UMF (Unique Manuka Factor) Honey Association, will not be part of the Manuka standard for good scientific reasons.
There is currently no industry consensus on the definition of what constitutes a monofloral honey's properties or the ratios of its elements. We are deeply unhappy that our honeys risk being caught up in the growing international outcry over fraudulent labels and counterfeit honey and, as such, have decided to protect our reputation – our license to do business – and do right by consumers. In a bid to ensure consumers could see for themselves that we supply honest, undamaged and fully traceable honey we developed the TraceMe online honey app. This is a world first and will help consumers, frustrated by the barrage of misleading and unsubstantiated label claims and descriptions, particularly for premium priced Manuka, to verify the actual composition of the honey in that jar. We have made a stand for the consumer, recognising it is very difficult to know what to believe – let alone verify the variety and quality of the honey in the jar – without knowing what to look for. The app makes it easy for consumers anywhere in the world to authenticate the variety, quality, origin and parameters of the honey in the jar they have purchased, confirming that it is true to label – and true to the variety.
In a bid to ensure consumers could see for themselves that we supply honest, undamaged and fully traceable honey we developed the TraceMe online honey app.
To use TraceMe, consumers can simply scan the QR code on the label with their smartphone, or go to www.airborne.co.nz and enter the honey's batch number (in the box on the bottom left), to see for themselves what's in the jar and where it came from. TraceMe takes users to a map of New Zealand and pinpoints the location of the apiaries while measuring key varietal parameters for mono-floral honeys such as Manuka, including: pollen percentage, total pollen, colour, conductivity, glucose, fructose, sucrose, maltose and HMF. The online tool has been particularly welcomed by Chinese consumers, after experiencing so many food safety scares. They want proof of the providence, authenticity and integrity of the food products they are buying.
Our laboratory and data base informed us on deciding the parameters and ratios for defining each of our honeys that consumers can access via the app. We have been able to gather from our sample database robust information about the stability, content and proportionality of the compounds found in nectar and honey samples of all honey varieties. This information is critical for determining the monofloral standard for Manuka honey, for example, and preventing the current situation of all honey types being blended into Manuka and sold as monofloral Manuka.