Join the movement to make sustainable chocolate the norm
The cocoa and chocolate industry is currently running against a fundamentally unsustainable model. Barry Callebaut's Peter Boone urges change…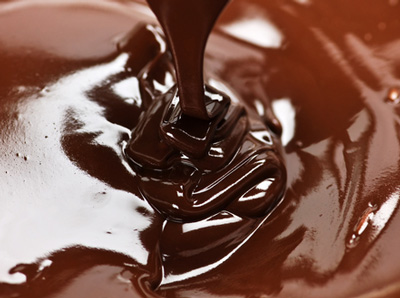 I would now like offer an open invitation to any reader to join the movement to make sustainable chocolate the norm.
Why?
Because the future of cocoa farming looks bleak…
In February of this year, Barry Callebaut teamed up with the French Development Agency AFD to publish a study on cocoa farming in Côte d'Ivoire. This country has seen cocoa production more than double over the last 40 years. Today, more than 5 million people in this small state depend on 700,000 cocoa farmers for their livelihoods. The average worker earns less than 91 US cents per day, which is well below the World Bank's extreme poverty line of USD $1.90 per day. In fact, across West Africa, which accounts for 70% of the world's cocoa production, 60% of cocoa farmers live in extreme poverty.
Farmer poverty perpetuates because a lack of resources leads to the insufficient use of fertilizers, little ability to replant crops and no access to the best farming techniques. As a result, yields are low, at an average of 435 kg per harvest, and therefore income is low. Poverty prevents farmers from hiring skilled workers. They then have to rely on their family members, including their children, to work the fields.
The moral case for a sustainable cocoa supply chain is, I'd hope, an obvious one. But there is an equally strong business case: put simply, if we as an industry continue to operate in the way we do, it is possible that in 100 years a bar of chocolate could become a seriously luxury item, with demand far outstripping supply.
With these ever-growing problems, it simply won't be possible for these farmers to continue producing the 1.5 million tonnes of cocoa beans they have recently supplied annually.
That is why Barry Callebaut launched Forever Chocolate, our plan to make sustainable chocolate the norm by 2025.
Forever Chocolate includes four ambitious targets that we want to achieve by 2025:
We will eradicate child labour from the supply chain.
We will lift more than 500,000 cocoa farmers out of poverty.
We will become carbon and forest positive. 
We will use 100% sustainable ingredients in all of our products.
In the past months we have already made some great progress towards these goals. This year, we're set to deliver 500,000 seedlings to farmers in Indonesia, to help them increase cocoa productivity.
In addition, 95% of our packaging in Europe, the Middle East and Africa is already Forest Steward Council (FSC) certified and we recently kicked off an important work stream with other chocolate and cocoa companies to end deforestation in the cocoa supply chain. We have a long way to go, but we're already heading in the right direction.
To make sustainable chocolate the norm, we will require a movement that is instigated by industry, first of all because, as it stands, Barry Callebaut does not (yet) have all the answers to solve the issues in our supply chain. Through initiatives such as CocoaAction and the International Cocoa Initiative (ICI), we already have a good basis to start building that movement, but we have to keep pushing ourselves.
What more can industry do?
The movement has to be more inclusive and incorporate NGOs, governments and consumers as well. After all, sustainable chocolate is as much about governments creating an enabling policy environment and enforcing legislation, NGOs creating awareness, and consumers making sustainable choices as it is about industry commitment and investment.
This is an open invitation to anyone to join the movement to make sustainable chocolate the norm. Please visit the Barry Callebaut website for all the details on Forever Chocolate and main contacts. I am confident that if industry, public and private stakeholders put their best efforts behind it, we can make Forever Chocolate a reality.
Peter Boone
Chief Innovation & Quality Officer
Peter Boone (1970) was appointed to the position of Chief Innovation Officer and member of the Executive Committee at Barry Callebaut as of December 3, 2012. He assumed in addition responsibility for Quality Assurance as of June 24, 2013 and for Sustainability as of November 2015. Peter Boone holds a Doctorate in Business Administration (PhD) from the Erasmus University in Rotterdam, Netherlands.