The importance of water quality for distilleries
The founder of the Jack Daniel Distillery, Jasper Newton 'Jack' Daniel, was known for his belief that "every day we make it, we'll make it the best we can". This tradition continues to guide the way that Jack Daniel's makes its Tennessee whiskey. Resource conservation has been part of this tradition since 1866, and Jack Daniel's has now depended on the same natural cave spring water to make Jack Daniel's for 150 years.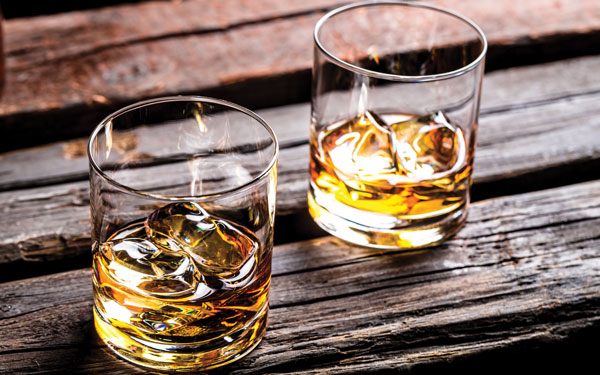 At the Jack Daniel Distillery, clean and readily available water has always been a vital ingredient of its Tennessee whiskey. As the oldest registered distillery in the United States, Jack Daniel's ensures consistent product quality by always starting with the pure, iron-free cave spring water that runs year-round at 56 degrees from the Cave Spring Hollow at the distillery in Lynchburg, Tennessee. Every drop of Jack Daniel's Tennessee whiskey is crafted using this water source before it is shipped nationwide and to more than 160 countries.
It was this mineral-rich, limestone-filtered water source that served as the primary reason why its founder initially set up his operations and why it has remained there ever since. In fact, the Cave Spring is so important to Jack Daniel's that the distillery purchased approximately 250 acres above and around the spring to protect the integrity of the water following an extensive study in the early 1980s.
Webinar: eBook: Thermo Fisher Scientific Food Integrity Collection 2017
Over the course of the year Thermo Fisher Scientific have provided expert comment on a whole swathe of issues including food fraud, origin testing and labelling regulations. This collection also provides access to Thermo Fisher's Food Authenticity webinar series for 2017, where experts delve into olive oil characterisation, gelatin speciation, honey and chromatography, and more.
Jack Daniel's and its parent company, Louisville-based BrownForman Corporation, have always had a strong interest in protecting its water quality and availability. From the farmers who grow their grain to its own production and operations to what goes into the bottle itself, water is an essential resource.
In 2012, Brown-Forman completed the CDP Water Survey for the first time, and the Company continues to pursue its goals to reduce water use as an input and wastewater generated by 30% per unit of product by 2023, both from a 2012 baseline, for all of the brands it owns including Woodford Reserve Kentucky bourbon, Finlandia vodka, Herradura tequilas, Korbel California champagne and Sonoma-Cutrer wines.
The rest of this article is restricted to logged-in members. Login or subscribe free to read it.
Issue
Related topics
Related industry sectors