EHEDG: Hygienic design of pumps
Posted: 28 October 2015 | Ulli Zimmer, Head of Sales, Business Line, Hygienic Pump Technology, GEA Tuchenhagen GmbH | No comments yet
Critical importance is placed on hygiene in the production of food and beverages. Strict hygiene regulations apply as they are set forth in legislation. In addition to assuring careful transport of food products, components used in the food-processing and cosmetics industries must satisfy many stipulations.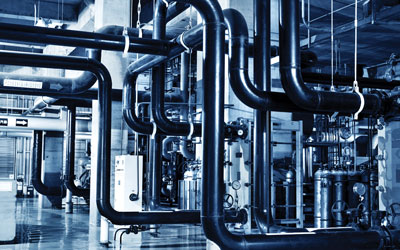 In addition to assuring careful transport of food products, components used in the food-processing and cosmetics industries must satisfy the following stipulations:
Fast cleaning and no contamination
Minimum of downtime
Great energy efficiency
Low shear
They must be designed so as to be efficient and energy-saving, and to allow ease of preventive and corrective maintenance. They must also enable easy and thorough cleaning. They must not allow the danger of contamination by microorganisms, and they must not permit changes such as shear to take place in transported product media.
During industrialisation of food production in the mid-twentieth century, the demand for pumps rose accordingly for this area of application. To enable fast and reliable cleaning of pump equipment, importance was focussed to the selection of material and on the surface finish of these materials. Above all, however, emphasis was placed on disassembling process equipment quickly and cleaning it thoroughly by hand. By using only a few threaded connections – for example, with T-handles or with a clamping band – the pump casing could be opened, rinsed out, and disinfected. This type of cleaning was typical in the food and beverage industry up into the 1970s. New methods, however, were called for by more demanding hygienic stipulations placed on production equipment, and by the expectation of consumers for elimination of preservatives and other methods of preserving shelf life. 
Especially to extend the use-by date of foods, it was necessary to minimise the possibilities of contamination by microorganisms. One of the methods to achieve this is cleaning in place (CIP). This involves cleaning in several stages of the production plant in cycle or in continuous-flow operational mode, without having to disassemble major parts of the production equipment. For some types of food, it is necessary to use aseptically designed and operated facilities. With founding in 1989 of the EHEDG, the European Hygiene Engineering and Design Group, industry has set as its goal the promotion of this development, the establishment of new standards, and the assurance of their implementation.
Today there are two typical methods of CIP cleaning: Single Use CIP and Recovery CIP. With Single Use CIP, the cleaning fluid is used only once: which means higher consumption costs, greater waste-water environmental impact, and additional costs associated with waste water. In Recovery CIP, the cleaning media are collected in tanks after cleaning, post-treated, and used again. The benefits are lower water consumption, less consumption of cleaning media, and above all greater environmental compatibility. Disadvantages – in addition to greater technical expense and space requirements owing to additional tanks – primarily include the danger of cross-contamination as a result of re-use of the cleaning agents.
Requirements for hygienic operations
To assure fast and gentle cleaning without microbial infection, production resources and components in the food and beverages industry – for example, hygienic pumps – are required to satisfy the following requirements:
Uniform flow throughout all parts of the equipment casings
Sealing grooves without dirt traps
Easily exchangeable mechanical shaft seals
Operating without vibration: i.e., no additional loads applied to bearings, connection fittings, valves, and the like
Hygienically conducted wet connections
Simple exterior cleaning (foam cleaning)
Capability of complete emptying
Quiet operation
From the very beginning of design work, a pump for hygienic uses must be developed on the basis of these requirements. There must be no dead spaces and no acute angles or corners in areas contacted by the media. The materials used are corrosion- and acid-resistant stainless steels. Flow routing must by all means be designed such that flow is uniform everywhere in the pump casing. In addition, pump design must allow ease of service, and it must be possible to exchange the mechanical shaft slide-ring seals quickly and simply. For use in aseptic areas, pumps must be able to undergo steam cleaning, at 125 °C for up to 30 minutes, without damage to the seals. The following requirements accordingly apply to the engineering of such production equipment:
The design of all components that are joined to each other with seals must not allow gaps between the surface of the seals and the metal components. Such interstices could allow deposition of dirt and debris and, in turn, proliferation of microorganisms. Multistage pumps must allow draining of residual media. These stipulations can be met, for example, by vertical installation of a hygienic pump within the required design. In addition to deep-drawn material for the reversing stage, forged materials of the same quality are used for the impellers, the pressure stages, and the suction covers. The impellers and the fixed guide vanes of the reversing stage are open. Also for multistage pumps, sealing of the casing and the impellers is provided, for example, by O-rings in accordance with hygienic design criteria: with defined sealing pressure, without a gap, and with metallic end stop. These features guarantee flawless cleaning capability and sterilisation with CIP/SIP processes – and, in turn, food safety for the user and operator of a plant with sterile production processes. The CIP return-flow pump – typically, a self-priming centrifugal pump – must likewise satisfy these requirements. The greatest risk of counter-contamination occurs here, from one product section into the next.
An additional, often neglected factor is the connections between the pumps and the piping. In earlier times, connection elements such as sanitary dairy fittings were used to enable fast disassembly. Designed to enable simple screwing and unscrewing, they had gaps in the seal areas that could not be CIP-cleaned. These gaps were then manually disinfected before the equipment was placed back into operation. From today's hygienic standpoints, however, these threaded connections no longer meet relevant requirements. There are now hygienic threaded connections in accordance with DIN 11853 that have no gaps in which bacteria can lodge. In addition, it is possible to seal these connections only if they have been properly joined together.
To prevent influencing – or even damaging – the media to be transported, the impeller must be designed such that it ensures uniform acceleration of the transported liquids from the intake to the outlet fittings. Computer simulation and the method of finite elements are employed here to optimise the profile of the impeller and to assure maximum protection of the product.
In addition to hygienic design, present requirements involving sustainability and environmentally friendly plant equipment must of course likewise be fulfilled. For this reason, production itself is based on environmentally compatible engineering and processes. Manufacturers, moreover, shorten long delivery paths for out-of-house components and employ labor-friendly procedures, tools, and process aids. The pumps themselves must be optimally designed from the standpoint of energy efficiency – which is achieved not only by the use of energy-optimised motors, but also by optimally designed pump casings. For pump operation with frequency inverters, efficiency can be again optimised for the operating points being reached.
What are the benefits?
In addition to production reliability by design and manufacturing in accordance with EHEDG guidelines, the systematic observance of these standards offers further benefits:
Cost reduction owing to less energy consumption
Additional savings resulting from less secondary energy required: e.g., reduced power for air conditioned production processes and areas
Water consumption reduction
Reduced amounts of cleaning chemicals because of shortened cleaning cycles
The European Hygienic Engineering & Design Group (EHEDG) is a consortium of equipment manufacturers, food industries, research institutes, and public health authorities. It was founded in 1989 with the aim of promoting hygiene during the processing and packaging of food products.
The principal goal of EHEDG is assurance of safe food practices by improving hygienic engineering and design in all aspects of food production.
EHEDG actively supports European legislation that requires the handling, preparation, processing, and packaging of food to take place on hygienic premises and with the use of hygienic equipment (EC Directive 2006/42/EC for Machinery, EN 1672-2 and EN ISO 14159 Hygiene Requirement). 
About the author
Ulli Zimmer began his professional career in 1982 as a development technician at Adam Opel in Rüsselsheim (Germany), where he was employed until 1989. He then moved to another sector, to a sensor manufacturer (flow and filling-level monitoring). Ulli Zimmer's career then led him into company management of GEMS Sensors. From there he entered the pump industry in 1999. From 1999 to 2005 Ulli was Regional Sales Director for diaphragm pumps at Rupp IDEX. From this position he moved within the same corporate group to his position as Regional Sales Manager for Central Europe, for the complete product range of IDEX pumps. At the same time he was responsible as Product Manager in the EMEA region for air-powered IDEX membrane pumps. Ulli Zimmer's move to GEA Tuchenhagen took place in 2010, where he has since been Head of Sales, Business Line, Hygienic Pump Technologies.
Issue
Related topics
Related organisations