It's brightening up for Hawaiian papaya growers
President of the Hawaiian Papaya Industry Association Eric Weinert explains why the sector has recovered significantly in 2023.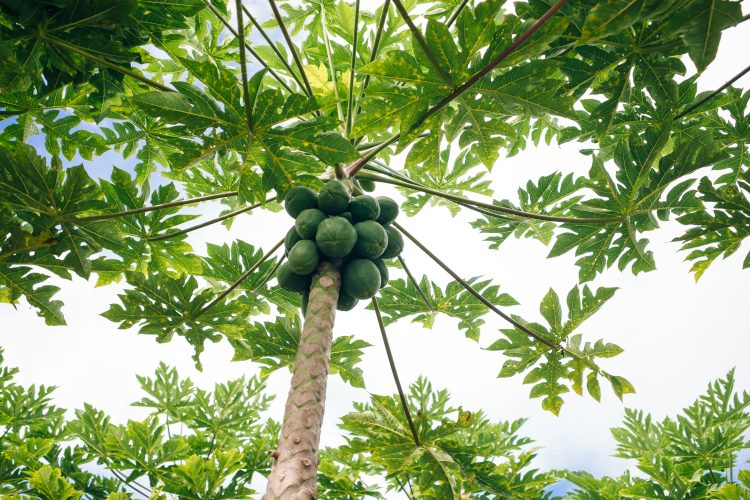 This year is shaping up to be a huge boon for Hawaii papaya growers as demand for the only American-grown papaya is increasing among mainland tropical fruit consumers. Growers have seen and will continue to see a plentiful harvest of the superfood through 2023. As the President of the Hawaii Papaya Industry Association, the growers we represent are producing over one million pounds per month spurred on by a growing demand from mainland United States shoppers interested in buying unique and fully nutritious tropical fruits.
We expect high demand to continue through 2024 and new fields are being created so we can begin harvesting this Spring. We are harvesting larger papayas compared to last year and expect them to be even larger by this Spring, with the smallest papayas weighing one pound and the larger papayas weighing in at 1.4 pounds. Increased demand for papaya is spurred on by growing consumer demand for healthy and high-quality produce. Half of consumers say healthy eating is their top priority when purchasing food, according to a 2022 online survey by consulting group McKinsey & Company. There is an ever-growing demand for foods that are healthy and natural and papaya is positioned to be a high-quality fruit option for these consumers. Papaya has always been one of the most nutrient-dense foods around. They contain high levels of antioxidants, vitamin A, vitamin C, and Vitamin E. Foods high in antioxidants can reduce the risk of heart disease.
The increased volumes and production of Hawaii Papaya are a welcome sight to growers in the State as 2020 through 2022 was full of challenges from shutdowns due to COVID-19, which lead to strained supply chains, which lead to inflation which lead to higher costs to harvest and ship papaya to grocers. Limited air space, lack of shipping containers, and backlog at ports were factors that drastically increased the cost of doing business.
Mexican papaya industry – a model for sector-wide food safety evolution
Today, volumes and productions have returned to normal and so have supply chains. This helps growers and distributors keep operating costs lower. Transportation routes between Hawaii and the West Coast are back to normal, making distribution more manageable. However, there are always challenges shipping Hawaii papaya all the way to the mainland United States. Shipping by boat or by plane is always a big cost of doing business. Two of the biggest boons for papaya production this year are the fact that we are no longer facing a fertiliser shortage and no longer facing a shortage of storage space. Proper fertilisation is essential to maintaining the high quality that Hawaii papaya is known for.
Demand for Hawaii papaya continues to grow due to a growing base of loyal customers that prefer the unique and delicious taste only possible because Hawaii papaya is grown in porous lava rock soil only found in Hawaii. It makes eating a Hawaii papaya a wholly unique tropical fruit experience.
Hawaii papaya will never be the most cost-effective tropical fruit option, but it will always remain the only American-grown papaya option and, in our opinion, the best-tasting one! The Hawaii Papaya Industry Association and the growers and distributors we represent are not looking for marketing gimmicks or fancy packaging to get consumers interested in our product. Our goal is to stay focused on bringing the freshest papaya on the market to the mainland with proven temperature controls and proper shipment.
Related topics
Related organisations
Related regions