Sensory seekers: altering the eating experience
St Pierre Groupe's NPD Manager, Lynsey Edge, explains how suppliers can bring out high quality sensory attributes within food and drink as they deliver against the demands of today's consumer.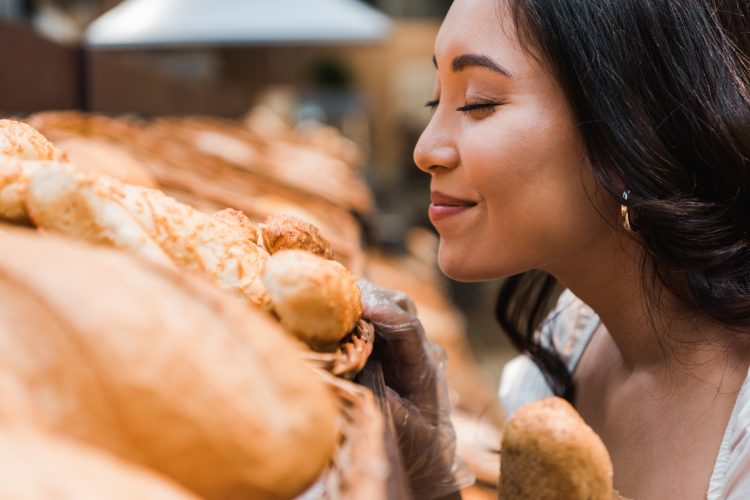 Earlier this year I spoke on New Food's Trend Watch panel, held in the iconic grounds of Twickenham Stadium, London. During this roundtable, my focus centred on the importance of sensory elements within food and drink. Here, I recap the key takeaways, including how suppliers can meet the growing desires of 'sensory seekers'.
What does the sensory experience include?
The past few years have transformed consumer habits when it comes to food. How we evaluate our purchases, the times of day we eat and our perceptions of meal occasions have been altered by shifting political landscapes, a global pandemic, and a cost-of-living crisis.
The result is that consumers in 2023 will put more emphasis on the full sensory experience; from discovery, to purchase and prep and, of course, eating it! The challenge for brands and suppliers is to cater to this changing sensibility. And I believe that an understanding of the sensory experience at every touchpoint, will be vital.
One of the often longer-lasting symptoms of COVID-19 for some was its impact on the senses. Taste and smell are key when it comes to food and the effect that has on the eating experience shouldn't be underestimated. The pandemic also meant that people stayed home and now, with costs on the rise, consumers aren't going to be returning to pre-COVID levels of dining out. By staying at home in the first place, the sensory experience is limited; and now, as we enter a 'new normal', consumers craving that sensory experience will look to recreate it at home.
Taste
Because we're talking about food, taste is a good place to start our journey through the senses. As we continue to explore with our more adventurous palettes, we'll see bigger, bolder flavours in new product development. New combinations that push flavour boundaries or combine different taste sensations will be more commonplace.
For this reason, St Pierre has developed its Brioche Pretzel Rolls – launching in Q2 next year for the US audience. We're taking the sweetness of delicate, light brioche, and combining it with the salty flavour of a more traditional pretzel roll. What's more, the sesame seeds add texture to the product, another important element suppliers must consider.
Texture
Texture should be thought about in all the forms. For example, how will the product be eaten – if they're hot or cold, what is the impact on texture?
The plant-based category shines a light on the significance of texture, as this is a crucial part of the puzzle in recreating its meat counterpart. Without the right texture, plant-based products won't succeed.
Products are not one-dimensional, adding texture – in any product – creates interest that keeps diners coming back for more. At St Pierre we talk about 'a taste of Paris in every bite' and part of that is about texture too.
Texture should also be considered at the start of the purchase journey. Consumers pick up items in stores, connecting with it through their hands. What influence does this experience have on their purchasing decisions?
Sight
Along with the texture of a product, packaging plays a vital role too in both touch and visual cues. In fact, the role of vision in food choices is more crucial than ever. Most people eat with their eyes; from product selection among a sea of competition, to the actual presentation of the food on the plate, the visual experience is key. And that's part of the reason we communicate our authentic, French recipes through our St Pierre packaging – and why we present our product in-store via Eiffel Tower displays.
We start our visual journey starts at the first customer touchpoint – sight – using this to encourage them to pick our product up. Then we ensure that our brioche has the distinctive shiny glaze, perfect for the Instagram generation. Food with a pop of colour, that is visually appealing and makes you want to eat it. But it's also important that the experience is enjoyable, so consumers want to share it – whether that's physically with a meal or virtually with social media.  
Sound
It's also important to consider what the aural experience will be for consumers when using the product – there's a reason that people enjoy the sizzle of sausages, or the pop of a cork. Suppliers need to consider how consumers will use their products and incorporate that into recipe ideas.
When presenting brands on social media, think about audio cues. At St Pierre, we've developed our own 'sonic trigger' – a piece of music we own to become synonymous with our brand and the quality of our products.
Smell
Finally, the role of smell in this sensory journey should not be underestimated; after all, about 80 percent of what we taste is dictated by what we can smell.
Smells can also invoke memory – incidentally, nostalgia is a theme that has been gaining momentum in recent times.
Meanwhile, in the out-of-home sector, mixologists are using aroma sprays on cocktails to deliver a well-rounded sensory experience.
The five senses
Consumers are increasingly looking for immersive experiences and the growth in sensory restaurant venues is testament to this. Eating 'blind' and relying on texture, taste, smell and sound provides a new experience, but savvy suppliers will think about how they incorporate all five senses into new products in 2023. As we move into the new year, we are already thinking about how to incorporate all of the senses into the experience that our brand delivers.
Indeed, it's an incredibly exciting time to be working in new product development and St Pierre Groupe is keen to continue embracing new innovations and customer trends next year.
Author the author

Lynsey Edge is NPD Manager at St Pierre Groupe, the UK's fifth largest bakery supplier. Lynsey leads on product innovation and development, managing product projects from concept to launch across the UK and US markets for all three brands – St Pierre, Baker Street and Paul Hollywood.
Related organisations
Related regions