Why is Sri Lanka facing food and fuel shortages?
Sri Lankan citizens still have no access to necessities, including food, as the country's economic crisis worsens. Abi Sritharan looks at what has led the once thriving region to take a turn for the worse.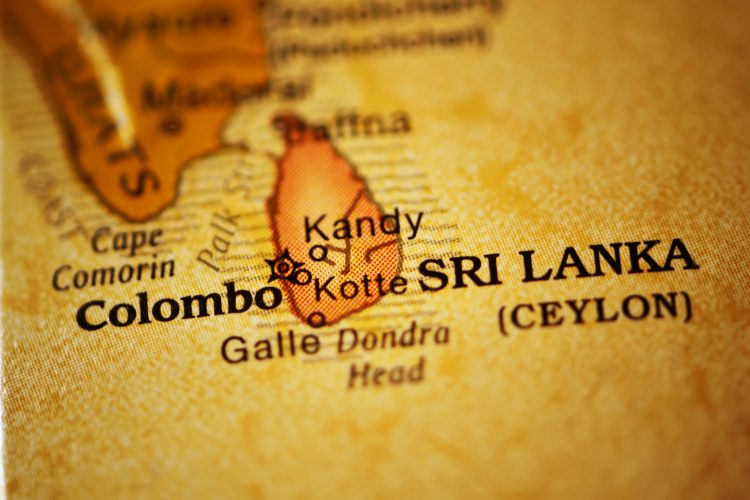 Sri Lanka is facing major food shortages, alongside a scarcity of fuel and energy supplies, which has led to protests and problems across the country.
Speaking in a debate in parliament, politician Yapa Abeywardana, warned that this is "just the beginning" as he cautioned that "the food, gas and electricity shortages will get worse", and ultimately result in "very acute food shortages and starvation".
Over the past few months, Sri Lanka has been facing a serious financial crisis, triggered partially by the impact of COVID-19, which temporarily halted tourism; something the country's economy relies heavily upon. As well as this, foreign debts, rising inflation and economic mismanagement by the Government, led by President Gotabaya Rajapaksa, are all to blame for the country's financial predicament. These growing financial problems have led to hungry citizens protesting – and being attacked for this – on the streets of Sri Lanka. It has also resulted in a lack of medicine and basic supplies such as electricity, which in turn has caused daily blackouts.
Since he was elected, President Rajapaksa has faced criticism over his leadership, being called out as corrupt. He comes from Sri Lanka's most powerful political dynasty, with the family having held a concentrated amount of power in the country.1,2 His brother, former president Mahinda Rajapaksa, became Prime Minister of the country until he stepped down earlier this week, while many other family members were assigned senior posts. The now former Prime Minister resigned in the face of the nation's worst economic crisis since gaining independence in 1948, and calls for the President to leave his post ensue.
According to Sky News, rising oil prices and tax cuts have meant Sri Lanka now has as little as $50 million of useable foreign reserves. Sri Lanka needs at least 40,000 tonnes of gas each month, and the monthly import bill would be $40 million at current prices. The report from Sky also revealed that the country has $25 billion of foreign debt to pay back.
"The situation in Sri Lanka is only getting worse day by day resulting in people coming to the streets unable to feed their families," said Enoka Loganathan, a citizen from Sri Lanka. "Sri Lanka was not this bad until 2019. As a result of the Easter bombings, the pandemic and especially the appointment of the current Government, the situation has only gotten worse.
"We are struggling as a nation. There are no products in the market. Even if you could afford to buy a gas cylinder or fuel, you still must wait in long queues for hours under the hot sun. People have been reported dead by solely standing in queues to get fuel, gas, kerosene, etc. Long power cuts have not yet come to an end, rather we've got used to it. At one point we used to have almost 13 hours of power cuts per day which has now reduced to about four hours a day."
The economic downturn is of particular concern for a country that has doing well in recent years. In 2019, it was upgraded to an upper middle-income country by the World Bank, but then downgraded again the following year, and hasn't risen again since.
"We have been protesting on the streets for almost a month now, but the Government doesn't seem to care about it," continued Loganathan. "The prices of almost all the essential goods have increased drastically including transport costs, tuition fees (both local and international) medical appointments and medicines. This situation has forced many families to cut down from three meals per day to two or one meal a day."
Andrea Berardo, Deputy Country Director of the United Nations World Food Programme (WFP), Sri Lanka told New Food: "WFP is concerned about the food shortages and price increases that impact Sri Lankans' ability to access regular, healthy meals. WFP is closely monitoring prices and assessing food security to help authorities make informed decisions on the best ways to make food accessible to households. Our country operations which support school children, malnourished babies and mothers, and smallholder farmers may be expanded if needed."
Many individuals and families have had to leave their homes in Sri Lanka with the hope of earning sufficiently to feed their families, but this is not something that most can do.
"Affording necessities have become a luxury in Sri Lanka", Loganathan added.
"On the bright side, the nation has become united like never before. Regardless of race, religion and ethnicity and age we have all united as one on the streets to fight for the rights and lives of each other. We as citizens are trying our best to save our country that was robbed and is still being robbed by some heartless politicians. We can only hope that this situation changes very soon," she concluded.
If things don't change, it is clear that citizens of the island will continue facing serious food insecurity and will be forced to struggle without basic necessities.
References
www.france24.com/en/asia-pacific/20220510-the-rise-and-fall-of-a-political-dynasty-that-brought-sri-lanka-to-its-knees
www.eastasiaforum.org/2022/01/19/the-rajapaksas-to-blame-for-sri-lankas-disastrous-2021/