Global survey reveals latest food industry trends and challenges
Carol Zweep, Consulting and Technical Service Manager for NSF, shares a glimpse of the results of an industry questionnaire aimed at gauging global feelings on key issues.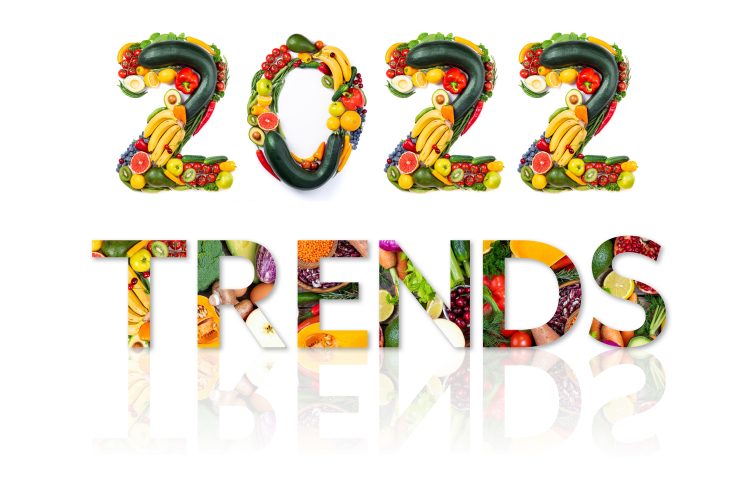 From locally sourced commodities to plant-based alternatives, food trends around the world continue to evolve. Alongside consumer preferences, governments continue to introduce regulatory changes and new guidelines to help consumers make more informed food choices.
At the end of 2021, NSF partnered with New Food on an independent questionnaire to garner opinions and predictions from the food industry. Nearly 200 responses were received from representatives in the food and beverage industry, from countries including the US, Canada, South America, Europe, the UK, the Middle East, Africa, Southeast Asia, India and Oceania.
The report, which is now available, covers several key findings, in addition to opinions from industry professionals about the responses we received. Here are a few of our top-line results.
Labelling really matters
The vast majority (74 percent) of survey respondents agreed that front-of-pack labels with key nutrients (saturated fat, sodium, sugar) help consumers make more informed decisions. While regulations regarding labels vary from country to country, the importance of following guidelines on product information and claims remains constant. When labelling products, companies should consider the following:
Compliance with regulations and legislation on raw materials, formulations and ingredients
Legal reviews on marketing claims
Proper product registration, which may be required in some countries
Accurate translations
Employee training on regulations
Certification programmes that validate product claims.
Plant-based is on the rise
Vegetarianism and veganism continue to fuel growth in plant-based alternatives. In fact, 88 percent of respondents expect consumer demand for plant-based products to increase. In addition, 61 percent say that organic food choices are on the rise to meet consumer demands. As a result of these demands, the marketing of products that are better for personal, animal welfare, and environmental reasons is also expected to grow, fostering greater transparency around product ingredients, sourcing, production processes and sustainability.
Product claims such as organic, non-GMO, plant-based, vegan, raised without antibiotics, and more, help businesses to build trust while giving third-party validated proof to consumers.
The environment is top of mind
When asked about the biggest challenges facing the food industry in the next five years, 65 percent of respondents identified plastics and packaging waste, followed closely by disruption to suppliers. As pressure to reduce our impact on the environment mounts, sustainability and ethical sourcing are also likely to play a part in the future of our food.
While there are currently no regulations on environmental claims on products in both the US and Canada, guidance documents offer suggestions on how to ensure claims are specific, substantiated and verifiable.
At a time when companies in all types of industries are being criticised and scrutinised for greenwashing, it's important to ensure consumers are not misled.
These topics and more were discussed at an online panel discussion held in December 2021 featuring myself as well as Angela Donovan, Regulatory Affairs Specialist, The Original Cakerie of Dessert Holdings and Nancy Knight, Vice President of Quality and Regulatory, Orgain.
Download a complementary copy of NSF's Food Trends, Changes and Challenges report at nsf.org.
About the author
Carol Zweep is a Consulting and Technical Service Manager with NSF, based in Guelph, Canada. She has managed departments that perform packaging and shelf life studies, as well as review and assist in food regulatory and labelling projects. Prior to joining NSF, Carol worked at Amcor Rigid Plastics. She has a Bachelor of Science degree in Biochemistry from Queens University and a Master of Science degree from McMaster University. She is also a Lifetime Certified Packaging Professional (CPP) from the Institute of Packaging Professionals (IoPP).