Why industry must act now on the recommendations set out by the National Food Strategy
Professor Chris Elliott offers his overview of what Dimbleby's National Food Strategy means for us all and why the food and drink sector mustn't wait for government's decision to act.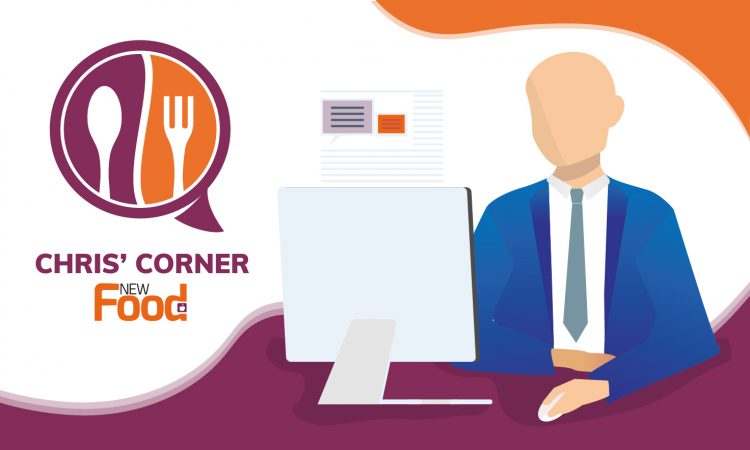 I begin this column with reference to two very different but massive challenges…
The UK has had one of the largest death rates per capita as a result of COVID-19. The reasons why will be discussed and debated for some time, but there is no mistake the underlying poor health of the nation is one of the major causes. We also recently witnessed the devastation of flooding, which wreaked havoc and led to multiple deaths in Europe, India and China, and were a consequence of the climate crisis we face.
As I said, two different challenges, so why do I write about them? In effect, this is what Henry Dimbleby sought to address in the National Food Strategy: human health and planetary health, not considered separately but in a comprehensive and joined up approach.
When I read the report I saw a number of different aspects that may have gone unnoticed to some commentators. First of all is the bravery of what was published; I can only imagine the immense pressure Dimbleby was under from within government to tone down (or perhaps remove totally) some of the recommendations. The proposal for the world's first sugar and salt reformulation tax, was immediately scorned by Boris Johnson. Also the recommendation to increase the scope of the Food Standards Agency (FSA) must not have been an easy sell to the Conservative government as they have never liked or trusted the FSA, and indeed, removed its role in nutrition in 2010 under the Cameron administration. Saying this, the recent appointment of the renowned Oxford University nutrition academic, Professor Susan Jebb as FSA Chair might be an indication that the agency's role will be expanded once again.
I also noted that a goal of reducing meat consumption by 30 percent over 10 years was included in the report, but without any forms of government interventions to drive this forward. Asking people to eat more plant-based foods was a fairly insignificant driver in terms of helping to achieve the target, so I can only think Dimbleby lost this battle or more likely traded it for something more important. Let's not be under any misunderstandings here, the real enemy is ultra-processed food (be it plant- or meat-based) and this is what we must concentrate our efforts on in terms of reducing consumption. 
We now have to wait six months for the government's response to the report. While it was originally sponsored by DEFRA, many other government departments must have substantial input in agreeing what the overall response will be. We can only hope that there is the level of support and commitment to agree to all 14 recommendations and an implementation plan put in place to start the very difficult and challenging processes that will need to follow in order to see this through.
None of this will be solved quickly, it's a slow, ongoing journey in which progress will be made over the years. However, I very much hope that the UK food industry will show leadership much sooner than the six months holding period and start to make their own efforts towards supporting the National Food Strategy. This is not a report that we can leave to one side to collect dust, too much rides on it.
Related topics
Related regions
Related people