How HelloFresh became carbon neutral
HelloFresh's Tilman Eichstaedt explains how the company offset 100 percent of its direct carbon emissions and became the first global carbon-neutral meal kit company.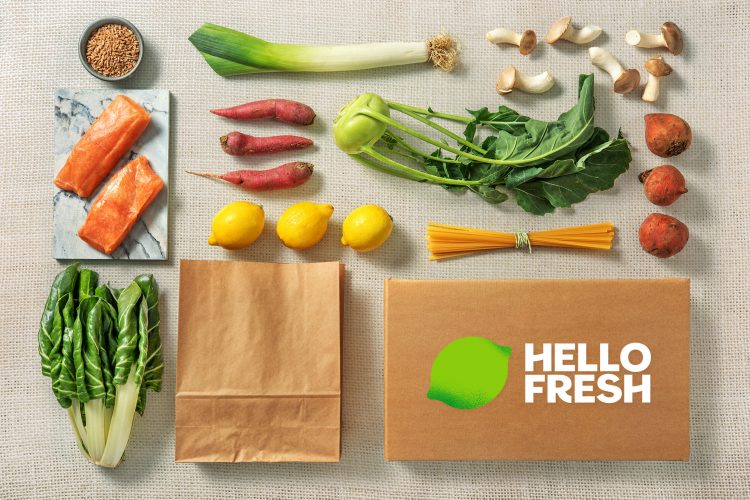 Global meal kit provider, HelloFresh, exceeded its sustainability plans for 2020 and intends to expand its efforts for 2021 and beyond. Here, Tilman Eichstaedt, SVP Supply, Product & Sustainability, explains more about the brand's journey to becoming more environmentally friendly.
HelloFresh says hello to carbon neutrality
HelloFresh reached a significant milestone by offsetting 100 percent of its direct carbon emissions, becoming the first global carbon-neutral meal kit company. We achieved this by executing against the carbon reduction strategy we outlined in 2020 – decreasing emissions at our production facilities and offsetting 100 percent of direct carbon emissions from internal operations, offices, corporate travel and delivery to customers. These initial reduction initiatives were driven by improved operational efficiency and via the replacement of conventional energy sources with renewable energy and investments in photovoltaic installations in our production facilities.
Our short and innovative supply chain uses less energy and generates less emissions by reducing the transport time of our ingredients and by eliminating the need for extra storage. Sourcing ingredients locally helps us decrease transport time and our carbon footprint by making fewer stops between our suppliers and customers. This in turn means fewer buildings to light, heat and cool, using less energy and emitting less carbon emissions throughout the supply chain. Finally, when we deliver our meal kits to customers, we plan and optimise delivery routes efficiently to minimise carbon emissions in transit.
HelloFresh provides customers with pre-portioned ingredients – just as much as they need for each recipe – which helps reduce food waste that would otherwise end up in a landfill and produce greenhouse gases, including carbon emissions. The UN estimates that food waste accounts for between eight and 11 percent of global greenhouse gas emissions. For every scrap of food not disposed of properly, we must consider the energy and invested labour behind it. As a meal kit company, we are highly focused on reducing and avoiding food waste and understand how that impacts our carbon footprint.
At HelloFresh, we track carbon emissions on a per-source basis and set our reduction goals based on the source of carbon emissions. Looking ahead, we have set an ambitious target for ourselves: reducing emissions in production facilities by 60 percent per euro revenue by 2022. Offsetting emissions is the final step for us, but there are many levers we can pull to avoid and minimise our carbon footprint throughout all our operations.
A shorter supply chain
The traditional food supply chain involves more steps through the value chain than a typical meal kit streamlined direct-to-consumer model.
Consider that each step of the traditional supply chain requires its own packaging and cold storage needs. For example, retail shoppers do not see the packaging waste, as food travels through each step of the supply chain before arriving on supermarket shelves. From there, retailers push a variety of items to consumers in standard volumes, storing food while on display for customers to purchase.
Meal kits, on the other hand, live at the intersection of technology and the traditional food retail supply chain. HelloFresh's model leverages advanced analytics and machine learning to predict order volume with high accuracy. This consumer demand-driven pull model brings a new level of sophistication and efficiency to the supply chain and leads to significant food waste reductions as we only provide customers with as much food as they need.
Broadening monitoring efforts
We are committed to bringing constant innovation and improvement in sustainability by tracking and monitoring all aspects of our supply chain – from reducing our carbon emissions, to decreasing and avoiding food waste, improving and limiting our use of packaging, and responsibly sourcing ingredients.
Our system allows us to monitor and track all these items, and because all orders are planned on a weekly basis, we can adapt and react quickly. We track our carbon emissions on a per source base, which is more closely aligned to our business processes, so we can learn from our operations to adjust and improve.
From a food waste perspective, HelloFresh US developed a procurement dashboard to track yield from bulk orders, buffer volumes, supplier performance and food waste. By using this dashboard, we can immediately view necessary data from the previous week to help monitor our waste better.
Tracking and reducing our per meal carbon emissions is in line with UN Sustainable Development Goal 13, and we will continue to hold ourselves to high standards of accountability. That's why we have set tangible, group-wide environmental targets to reduce food waste and carbon emissions in production facilities.
Welfare in mind
Our sustainability goals aren't just limited to our impact on the planet. In our Sustainability Report 2020, we also highlight how we ensure the welfare of all our stakeholders, including our workforce, supply chain network, customers and local communities.
We take pride in creating safe and inclusive working conditions for all employees, engaging in ethical trading practices, ensuring data protection, and maintaining the highest standards for food quality and safety. At HelloFresh, we ensure the rights and welfare of our own staff members, and we have developed close relationships with our trusted suppliers around the world.
Our company is committed to ensuring fair and ethical labour conditions of the employees of our suppliers and service providers. Our Ethical Trading Policy formalises this commitment. The policy defines how HelloFresh expects workers to be treated and follows the standards set by the International Bill of Rights and the International Labour Organization's (ILO) Declaration on the Fundamental Principles and Rights at Work.
We are committed to fostering an inclusive work environment for all. Our company values, as noted in our Code of Conduct, state our commitment to non-discrimination and diversity on the basis of mutual respect, trust and fairness. We work closely with our Talent Acquisition teams to address inclusive hiring as we strengthen Diversity, Equity & Inclusion (DE&I) at HelloFresh.
The health and safety of our customers and our employees is of paramount importance. Through the COVID-19 pandemic, we followed the guidelines set out by local governments, while also implementing additional health and safety measures in all our facilities. This included temperature screenings in facilities and installing thermal monitoring cameras to monitor staff temperatures, investing in face masks and personal protective equipment (PPE), enforcing social distancing, and offering 14-day sick leave for staff who tested positive for coronavirus.
Read the Sustainability Report 2020 report here.
About the author
Tilman Eichstaedt is SVP Supply, Product & Sustainability at HelloFresh