Food for Thought: Flourish in a new tomorrow
Dr Jennifer van de Ligt discusses the changing face of the food sector and what businesses can do to ensure they prosper during and after the pandemic.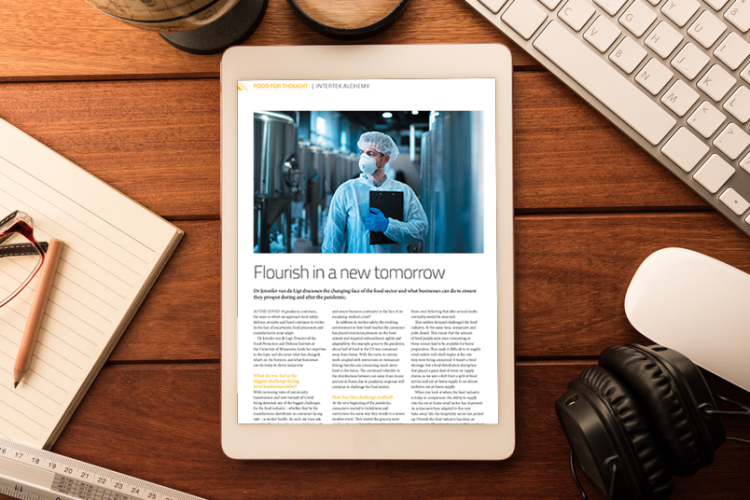 As the COVID-19 pandemic continues, the ways in which we approach food safety, defence, security and fraud continues to evolve. In the face of uncertainty, food processors and manufacturers must adapt.
Dr Jennifer van de Ligt, Director of the Food Protection and Defense Institute at the University of Minnesota, lends her expertise to the topic and discusses what has changed, what's on the horizon, and what businesses can do today to thrive tomorrow.
What do you feel is the biggest challenge facing food businesses today?
With increasing rates of community transmission and new variants of Covid being detected, one of the biggest challenges for the food industry – whether that be the manufacturer, distributor or consumer-facing side – is worker health. As such, we must ask ourselves 'how do we keep our employees safe and assure business continuity in the face of an escalating medical crisis?'
In addition to worker safety, the evolving environment in how food reaches the consumer has placed enormous pressure on the food system and required extraordinary agility and adaptability. For example, prior to the pandemic about half of food in the US was consumed away from home. With the move to remote work coupled with restrictions on restaurant dining, families are consuming much more food in the home. The continued volatility in the distributions between eat-away-from-home and eat-at-home due to pandemic response will continue to challenge the food system.
Issue
Related topics
Related organisations