Confectionery In-depth Focus – December 2020
Our latest Confectionery In-depth Focus discusses the rise of dark chocolate and modern slavery and the issue of modern slavery within the cocoa sector.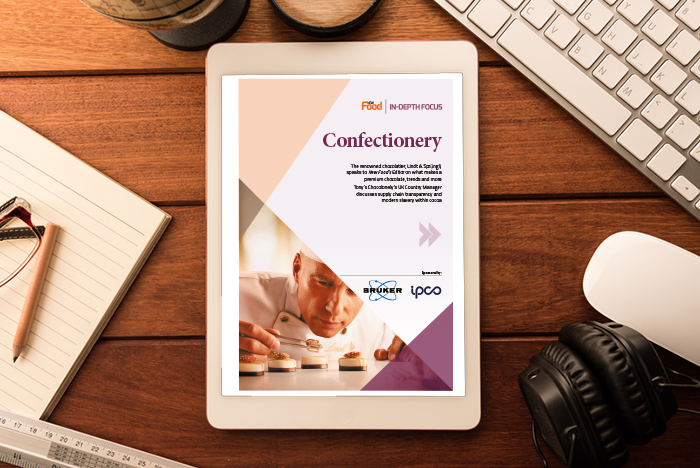 New Food speaks to a Lindt Maître Chocolatier to find out more about this premium chocolate brand, what high-quality looks (and sounds) like, and the rise of dark chocolate.
For nearly 175 years, Lindt & Sprüngli has been known for its quality and superior taste. From its unassuming inception in 1845, the Master Chocolatier has grown exponentially, now offering a large selection of indulgent products in more than 120 countries.
Bethan Grylls has an eye-opening discussion with Tony's Chocolonely on modern slavery and how this noble chocolate company is making a big impact.
You may be surprised to learn that modern slavery impacts an estimated 45.8 million people worldwide.1 Specifically, in the cocoa industry, there are almost two million children working illegally on farms in West Africa, according to Ben Greensmith, Tony's Chocolonely's UK Country Manager. Worryingly, West Africa is where the majority of the world's cocoa originates; with the Ivory Coast and Ghana producing more than 50 percent.
Issue
Related topics
Related organisations