Food Hygiene Rating Scheme – it means a lot
In the latest FSA Takeaway, Catriona Stewart explains the significance of the Food Hygiene Rating Scheme.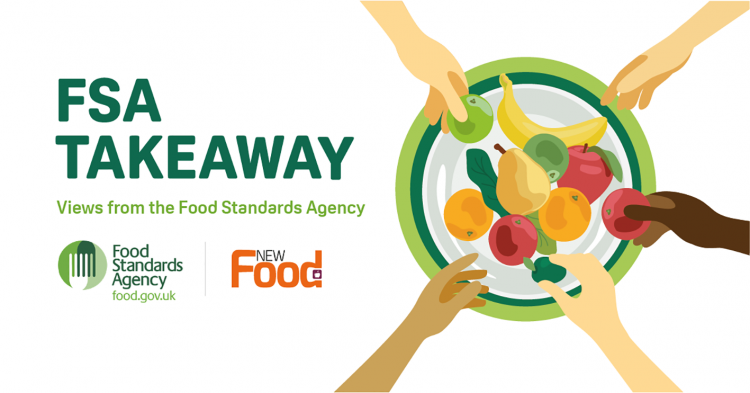 It was snowing heavily on 30 November 2010 and I was up early on my way to speak to several local BBC radio stations about the launch of the Food Hygiene Rating Scheme (FHRS). The green and black stickers are such a familiar part of our high street now that it's hard to remember a time before they existed. The FHRS operates in partnership with the Food Standards Agency (FSA) and local authorities. It's a national scheme that replaced a variety of locally operated schemes. In doing so, it has helped to provide clarity for consumers and a level playing field for businesses.
Companies are awarded a rating between zero (at the bottom of the scale) and five (top of scale) based on their food hygiene standards at the time of the local authority inspection. Having consistency in this rating across the country is key – consumers can be sure that a 5-rated business in Market Harborough has been rated in the same way and against the same criteria as a 5-rated business in Market Rasen.
Local authorities do a brilliant job inspecting food hygiene standards in the 500,000-plus food businesses across England, Wales and Northern Ireland. Results are published on the FSA website and businesses are given a sticker with their rating to display in the window. This display is mandatory in Wales and Northern Ireland and we're committed to making this mandatory in England too. Our latest research shows that 84 percent of consumers recognise the green and black stickers and businesses say that displaying their rating improves customer confidence and the business's reputation.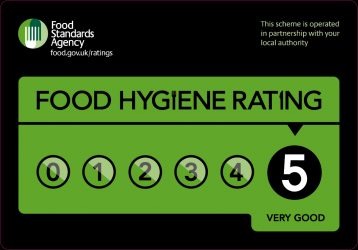 FHRS supports businesses that take food hygiene seriously, as consumers are encouraged to eat food from higher-rated premises. The key feature of the scheme is that all businesses should be able to achieve the top rating of five by meeting food law requirements, and local authorities will provide advice to those who fall below this regarding what steps they should take to improve their rating.
No-one could have predicted 10 years ago how quickly the move to online selling of food would be or how we would come to rely on our favourite takeaways for comfort during the COVID-19 restrictions. As more and more of us order our food online, we don't get the chance to see the FHRS sticker in the window and it can feel more difficult to make an informed choice about where we buy our food. We're working with online delivery platforms to make hygiene ratings more visible on their sites and are encouraging all businesses to display their ratings online. 
The impact of the scheme shouldn't be underestimated. Hygiene standards in food businesses have improved, with 96 percent of businesses across England, Wales and Northern Ireland now having a rating of three ('generally satisfactory') or more.  Importantly, our research shows that businesses with higher ratings are less likely to be responsible for outbreaks of foodborne illness.
I think we can safely say that FHRS is part of our popular culture now and I'll never forget the first time I heard it mentioned on Coronation Street – to me, that's when you know you've made it!
The Royal Society for Public Health also awarded FHRS 13th place on the list of top 20 public health achievements of the 21st century. This is true recognition of the scheme and of the hard work our local authority colleagues do every day, assisting businesses to help ensure our food is safe.
We want consumers to make checking the rating part of their routine when choosing a restaurant or takeaway. The most popular time to check a rating on our website is 6pm on a Saturday – just before ordering your Saturday night takeaway!
We're really proud of the scheme; however, it would be remiss not to acknowledge that this year has been a difficult one for local authorities. We are very conscious of the enormous pressures they are facing, and we are hugely grateful for their work to help ensure consumers are protected.
This winter feels very different to the snowy weeks of 2010. But in these uncertain times, some advice remains the same: whether you're shopping for your Christmas turkey or ordering a takeaway, always remember to check the food hygiene rating and choose a business with a rating of three or above.
About the author
Catriona Stewart is the Head of the FSA's Compliance and Standards Unit. She has spent most of her career working in the area of food safety regulation and joined the FSA when it was established in April 2000. Catriona has been extensively involved in policy development and delivery including leading the work to develop the Food Hygiene Rating Scheme and also its implementation by local authorities in England. 
Related topics
Related regions