Guide To Testing: Increase confidence with method validation and supplier accreditation
After obtaining ISO 17025 accreditation of its quality control laboratory, Yannick Bichot of Bio-Rad outlines the process, the challenges and the benefits – including an interview with two key participants.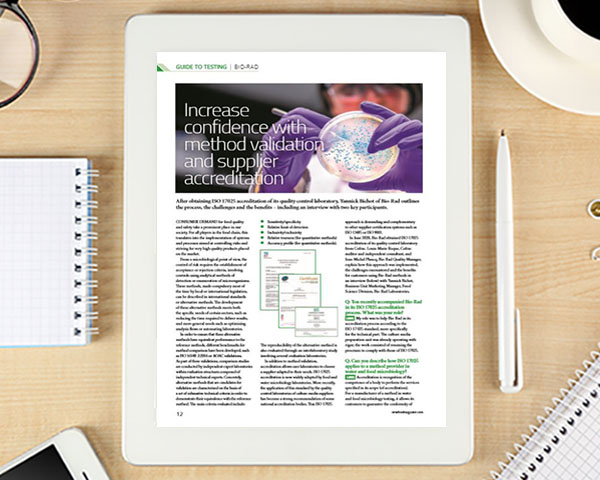 Consumer demand for food quality and safety take a prominent place in our society. For all players in the food chain, this translates into the implementation of systems and processes aimed at controlling risks and striving for very high quality products placed on the market.
From a microbiological point of view, the control of risk requires the establishment of acceptance or rejection criteria, involving controls using analytical methods of detection or enumeration of microorganisms. These methods, made compulsory most of the time by local or international legislation, can be described in international standards or alternative methods. The development of these alternative methods meets both the specific needs of certain sectors, such as reducing the time required to deliver results, and more general needs such as optimising analysis flows or automating laboratories.
Issue
Related organisations