Guide To Testing: Improved lab productivity
Streamline traceability in food and beverage testing with RFID inventory tracking.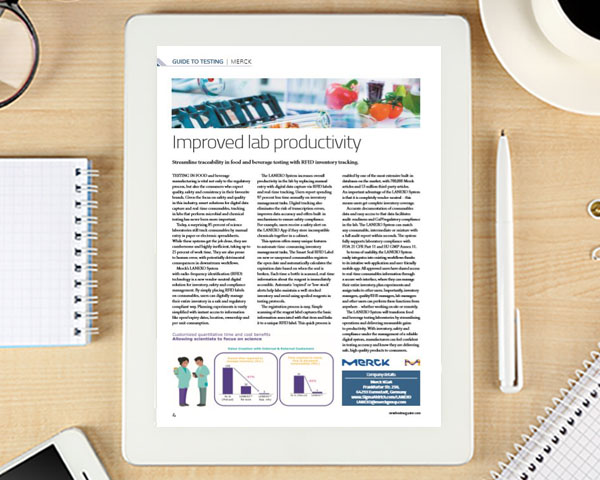 Testing in food and beverage manufacturing is vital not only to the regulatory process, but also the consumers who expect quality, safety and consistency in their favourite brands. Given the focus on safety and quality in this industry, smart solutions for digital data capture and real-time consumables, tracking in labs that perform microbial and chemical testing has never been more important.
Issue
Related organisations