Getting back to business in the 'new normal'
Michael Jackson, Head of Regulatory Compliance, FSA, tells New Food all about its latest campaign to help businesses get back on their feet.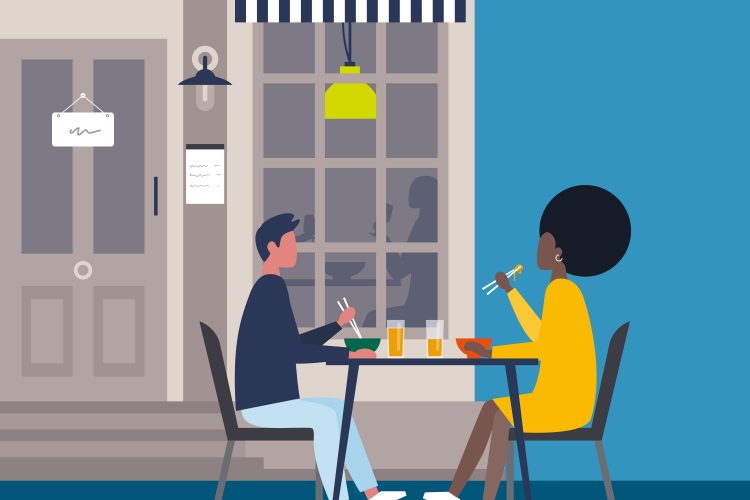 For many food businesses, coronavirus has marked a profound and lasting shift in how they operate. Since lockdown, food heroes across the country have worked hard to adapt to the changing situation and respond to the often-unprecedented challenges arising from COVID-19.
We are proud that the food industry has largely risen to the task, often finding innovative and creative ways to connect with their customers, all while maintaining good social distancing, food hygiene and food safety measures.
Providing support where it matters
At the Food Standards Agency (FSA), we are also acutely aware of the pressures being placed on food businesses and local authorities right now. To support the food sector we have launched Here to Help – tailored guidance to clearly set out what businesses need to do to operate safely and adapt to the 'new normal'.
Whether you are changing your business model, starting a food business from home or preparing to reopen, we are here to help and support you. By reading this guidance, taking it on board and acting accordingly, we hope it helps you address the potential risks introduced by the 'new normal' and ultimately supports you to protect your customers and build their confidence in your business.
As part of Here to Help, we are also sharing real stories from across the food space, with tips from the food frontline on how to succeed during these trying times.
Changes in consumer behaviour
There are many implications arising from COVID-19 for consumers and food businesses. Our research into the impact of COVID-19 on consumer food habits has shown a significant shift in certain food behaviours as a result of the pandemic. For example, this research indicates that customers would be reassured by eateries that clearly demonstrate how they are keeping their customers safe.
We have seen businesses adapt their operations to meet these changes, with many turning to food delivery and a greater presence in their local communities to sustain demand. Equally, we have seen an upturn in individuals starting up a food business in their home kitchens as a potential new career or income stream.
With these changes to business practice, and as owners scale their adapted operations, it is important to understand the significance of good food hygiene and food safety management. Businesses will need to navigate the requirements before them, whether that is business registration, practical start-up requirements, risk assessments, food hygiene, allergen management, food delivery, packaging, selling online, selling outdoors or traceability. Our Here to Help guidance can help food businesses do all that, as well as what to look out for to avoid food crime and profiteering during COVID-19.
With many taking advantage of the government's Eat Out to Help Out scheme throughout August, now is the time for businesses to make sure they have done all they can to protect customers. They can also protect their business going forward by embedding good practice – from front of house, to kitchens, online orders and food delivery.
Real stories from the food industry
Resilience and agility will be assets for food businesses over coming months, as the food space continues to adapt and evolve in line with the pressure and uncertainty of COVID-19.
To support businesses during these uncertain times, we have collected together real stories from across the food industry. We have featured food business owners who have grasped the challenges and addressed them, demonstrating quantifiable and clear results along the way.
Read how Strad scaled his fish 'n' chips operation to deliver 2000 meals, or how Richard adjusted his mussel bed harvest to make sure there was enough future stock. We hope you will be inspired to create your own success stories.
You can subscribe to be alerted when new case studies are published and get in touch with us if you have your own COVID-19 success story to tell.
In the meantime, know that we are here to help.
For more information, links and assets, visit Here to Help at: www.food.gov.uk/HereToHelp.
About the author
Michael Jackson is Head of Regulatory Compliance at the Food Standards Agency (FSA). He joined the Agency as part of the Northern Ireland (NI) team in 2002 and has been responsible for developing a wide range of legislation and policy in relation to food safety and food standards. Michael has been involved with progress of the UK's Food Hygiene Rating Scheme since 2009 and successfully led a project to make display of ratings at food establishments a statutory requirement in Northern Ireland. He obtained an Honours Degree in Environmental Health from the University of Ulster in 1985 and has worked for over 30 years in the NI public sector, predominantly in the area of food safety. Prior to joining the FSA, he worked in Belfast City Council where he managed the Food Safety Team.
Related organisations
Related regions