Protecting artisan baking
Foodservice industry expert Kevin Curran discusses how COVID-19 hygiene measures have caused wrapped packaging to quickly become the future of the bakery sector.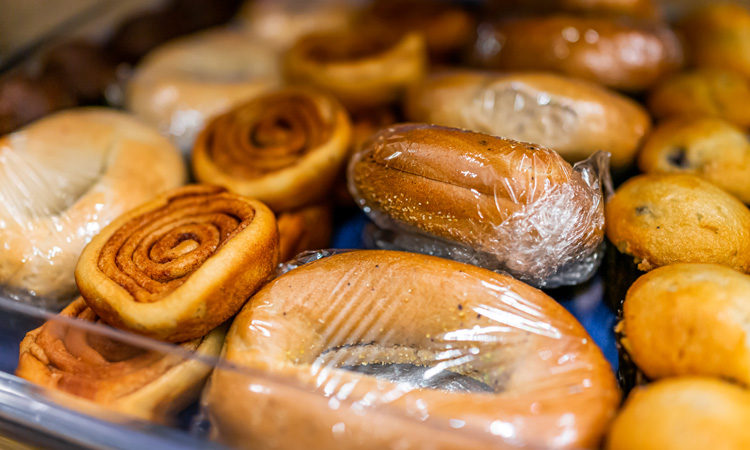 As foodservice outlets from takeaways to sit-in restaurants begin to reopen, packaging has never been more important – and for the bakery category, that applies to retail too.
From retail multiples through bake-off units, to independent artisan bakers, outlets have built their reputation on fresh, well presented, artisan-style breads and pastries. Previously handed directly to customers, these are all now becoming packaged.
From French sticks to sourdough bloomers, the days of freshly baked loaves stacked enticingly in the window or lined up in baskets are over, at least for the time being, and everything will now be individually wrapped or bagged. This is essential, not only to guarantee the highest standards of hygiene, but perhaps even more importantly to give consumers confidence about their purchases.
Until now, the perception of artisan went hand in hand with fresh, unwrapped, reduce, recycle and re-use.
Apart from great taste, the essence of artisan bread is provenance and presentation, while a visit to bakery itself is all about aroma and ambience. Consumers demand maximum visibility, so bakers need to choose ultra-thin films that maintain the aroma and hide little of the look of the bread.
Until coronavirus, the whole bakery category – and many other food categories – was all about using less packaging, down-gauging films and, in many cases, doing away with packaging completely. Now, and for the foreseeable future, those days are over and almost all bakery will go into clear bags.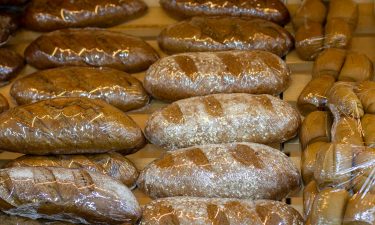 This essential move to packaging fresh product represents a massive change for bakeries of all sizes. Those who have been talking about reducing or eradicating packaging are having to rethink their offering, and many don't know what type of packaging best suits their produce. Cost and weight are the key considerations. Films need to be of the lowest possible gauge, which improves clarity, and in some cases reduces cost.
Almost overnight, bakers with no previous packaging experience need to become expert in machinery and what grade of material they should be using. Of course, there are many, many packaging options alongside film – kraft, greaseproof, wax-paper, cellophane, and more. Some are biodegradable or compostable and an outlet needs to consider its stance on environmental sustainability. Over the past few months there is no doubt that those issues have slipped down the agenda, but in the long term, as packaging is reintroduced, its environmental impact might become important to a brand's long-term reputation.
Until coronavirus, the whole bakery category – and many other food categories – was all about using less packaging.
A new debate will certainly ensue about the trade-off between the environment and human safety.Open, unwrapped product cannot sit unprotected on a counter anymore. One sample might be on display but it is not for sale and everything else will be bagged, instilling confidence in customers that it is safe and uncontaminated. It is all about perception. I heard someone say, 'if it doesn't look hygienic, I'm not going to buy it', so for the retail bakery category, packaging is here to stay.
Until now, the perception of artisan went hand in hand with fresh, unwrapped, reduce, recycle and re-use. Now it is all about 'protect' – protecting products, customers and reputation. To enhance customer confidence, bakery needs to discover a way to bring safety and hygiene into the conversation. Wrapped is now the future of bakery.
If we don't protect our artisan bakers, they might go the same way as Percy Ingle and be forced to close their doors – and that would be a sad and avoidable loss.
About the author
Kevin Curran founded Tri-Star Packaging in 1991, growing it from £0 to £35 million by 2016, when it was sold to Bunzl plc. By then it employed around 160 team members across four depots in London, Manchester, Glasgow, and Bury St Edmunds.
Having sold, Kevin managed the merger and grew the business from £35 to £55 million in three years, adding branches at Chessington and Selsey, and growing the team to 230. Kevin left Bunzl plc in September 2019.
Over the past 28 years, Kevin has either created, designed or been instrumental in bringing many successful – and some cases, award winning – foodservice packaging products to the market, including: Porta-tray; Tri-pot range; Tri-pack range; Eco-street bowl; Jarr range; Coalesce range; Deli-pot Topper; Artisan1 & Artisan 2; and the Spartan range.