Diversifying with natural, alternative sweeteners
Elpida Gailani, Co-founder of Bonraw, explains how a shift in consumer attitude has allowed exploration into alternative sweetener sources, such as from the naturally sourced ingredient xylitol.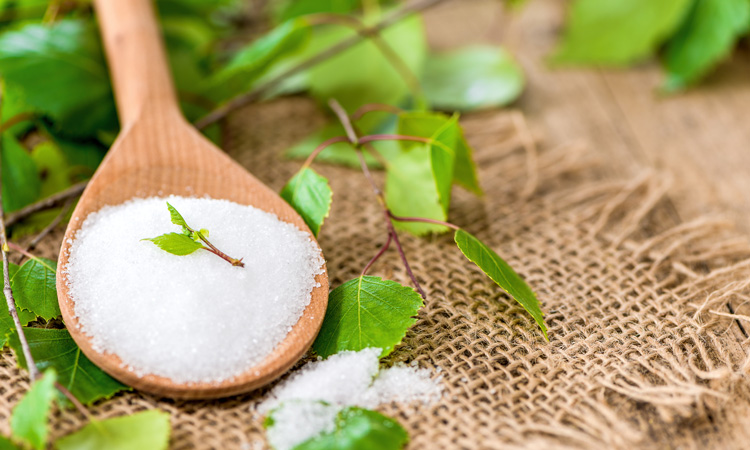 Alongside Tamas Fuzer, I am the Co-founder of Bonraw. Bonraw was created as a reflection of changing consumer habits to alternative sweeteners. We believe that the chance to make a big difference to the lives of people consuming sugar exists through to the communities that produce them.
We have worked at Tate & Lyle Sugars in the past, the British sweetener giant, gaining insight into the world of sugars and sweeteners. Seeing the rapidly changing attitude of the consumer towards sugar in the last few years, and the growing demand for natural, artisan alternatives, we believe we have identified a market opportunity which no brand has successfully addressed in the UK thus far. The passion for good ideas saw us make a big move, leave the corporate world and establish Bonraw Foods, a start-up which offers some of the most exciting, natural and hand-made sweeteners from around the world.
Sugar has been one of the most stagnant food categories for several decades.
The key ingredient of our products is naturally sourced xylitol, which has been a very popular sugar alternative in many countries in the Northern hemisphere for centuries. Xylitol is traditionally made from the silver birch tree which we pay tribute to with our product name as well – Silverbirch. Today, xylitol can be produced from various woody plants and we are working with a diversified supplier portfolio in our supply chain in order to ensure the best quality at the best price is offered for the British natural seeker consumers.
Unlike most other sweetener alternatives, the global supply of Silverbirch sugar is fairly limited. It is a constant challenge to find the best quality at the best price.
However, Silverbirch has several benefits when compared to regular white granulated sugar. While it tastes and behaves very similar to sugar, it has 40 percent lower calories, a significantly lower GI index, and it contributes to the maintenance of tooth mineralisation – all highly attractive attributes to the modern consumer.
Sugar reduction has been a major food trend in the last few years.
Let's be frank – sugar has been one of the most stagnant food categories for several decades. Packaging is outdated and dysfunctional, and the products have been virtually unchanged for at least half a century. People do not particularly enjoy spending time in the sugar aisle. But, we view this as a space that we can change.
Silverbirch is a very versatile product that can be used not only as a tabletop sweetener and baking ingredient in households, but as a relevant sugar replacer in the food industry as well. We will see more and more dairy and bakery products in the coming years that use Silverbirch to substitute sugar, to better meet the needs of the fast-growing natural seeker segment. This will make the product much better known and popular in the coming years.
Sugar reduction has been a major food trend in the last few years, and we see no sign off this slowing down. Whilst in the early years' consumers were often happy to replace refined sugar with low or zero calorie artificial sweeteners, needs have evolved and switched towards natural alternatives in the last couple of years. We project the market to embrace new, healthier alternatives in the coming years and grow at the expense of refined sugars, and artificial sweeteners. 
About the author
Elpida Gailani started her career with German giant Henkel, awarded Marketer of the year on multiple occasions. More recently she worked with British institution Tate & Lyle Sugars, repositioning the much-loved Lyle's Golden Syrup brand, launching award-winning innovations and advertising campaigns- The Great British Bake Off, just to name a few. She then founded Bonraw with Tamas Fuzer.