Developing better risk communication
Food security expert, Professor Moira Dean, explains how delegates can benefit from her co-presented workshop to be held at Food Integrity 2020.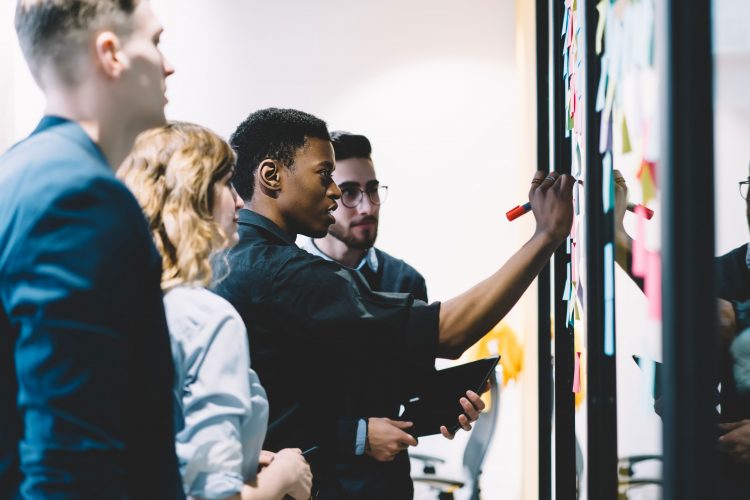 On day two of New Food's Food Integrity conference, after an informative and insightful series of presentations and panel sessions, attendees can get involved in an interactive workshop centred on developing risk communication using social science methods.
The workshop has limited spaces and will take place at 15:30-17:30 at the end of day two, making for an engaging conclusion to this two-day event. The session will include group work, role taking and other social science methods, and will be facilitated by researchers from the Institute for Global Food Security, Queen's University Belfast. 
New Food's Editor, Bethan Grylls, took the opportunity to speak to Prof Moira Dean, Professor in Consumer Psychology and Food Security at Queen's University, Belfast – one of the workshop's three hosts – about what attendees can expect from the session.
Q: What does food integrity mean to you?
A: Food with integrity is accurately labelled, authentic, traceable, sustainable and ethically produced.
Q: What will the workshop cover?
A: Using a scenario-based approach, this workshop will explore ways of framing and delivering effective risk information to the public – both nationally and internationally. Embracing social science will help to understand and address risk-related perceptions in a more satisfactory and timely manner.
Q: What is the biggest challenge when it comes to delivering effective risk information to the public?
A: Addressing consumers' actual concerns and enabling them to understand the real risk; putting it into perspective, while overcoming any misinformation or oversimplification of issues.
Q: What is the most common mistake that companies make?
A: Not addressing consumer concerns and failing to communicate in a more open and transparent way. Companies producing 'food with integrity' must disclose failures alongside their learning and successes, while providing evidence of all.
Q: Do you believe companies are scared to tell the public if there has been an incident, or do you think we are seeing a change in attitude?
A: I feel that the food community is looking for a better approach to building consumer trust in food and the systems that oversee it. Companies are increasingly interacting with the public via online networks (eg Facebook, Twitter, blogs, LinkedIn, etc) and are attempting to be more transparent.
Q: Can you provide any examples of best practice relating to delivering effective risk information?
A: I think best practice not only considers what information needs to be imparted but also what channels could be employed to effectively access the relevant consumer group. Some companies are seeing the benefit of new media. The Irish dioxin crisis 2008/09 has often been cited as a good example of effective risk communication and openness.
Q: Who will benefit from this session at Food Integrity 2020?
A: The workshop will be of interest to those from industry, academia and regulation.
Q: What are you most looking forward to at the event?
A: Meeting different stakeholders. Cross-stakeholder collaboration is the key to effective risk communication messages.
Prof Dean will be joined by co-presenters Prof Chris Elliott, Professor of Food Safety, and Ciara Sarsfield, Project Manager, of Queen's University Belfast. You can find out more about the conference and book your place here.
To view the full agenda for Food Integrity, click here.
Related topics
Related organisations
Related people