On-Demand Webinar: Common Pitfalls in Cannabis Lab Testing – What You Should Know and How To Avoid Them
There are several misconceptions and challenges associated with cannabis laboratory testing space.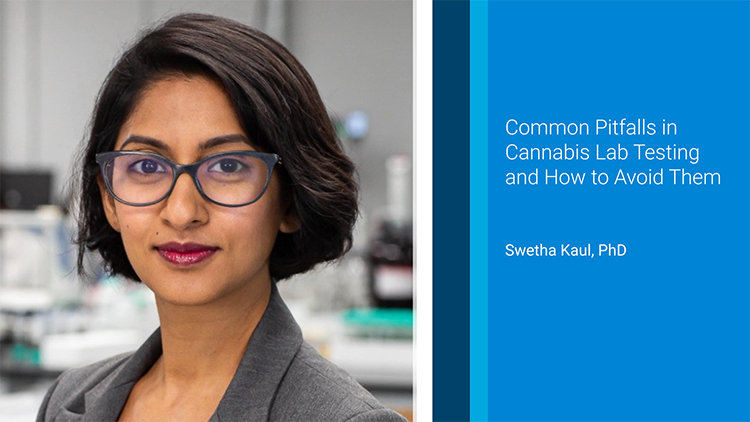 These range from false impressions of a Green Rush to a volatile regulatory landscape with no standard methodologies and the misunderstanding of technical complexities in analytical method development. This webinar will detail and discuss these pitfalls and their impact on the industry. In spite of the issues with the cannabis laboratory testing, there are many opportunities for growth and improvement in the long run. This webinar will also address ways in which new and existing laboratories can empower themselves with information and set themselves up for success in the long run.
Learning objectives:
An understanding of the challenges in including financial pressures, instrument selection, building a robust quality system and complexities of method development.
Insight into the future opportunities for standardization, growth and innovation as the industry matures.
Approaches to address existing pitfalls and strategies to tackle problems in the future.
Keynote speaker:
Swetha Kaul, Ph.D, Board Vice President, California Cannabis Industry Association

Dr. Swetha Kaul is an industry expert on cannabis laboratory testing with over a decade of leadership and technical experience from academia, the pharmaceutical industry and testing. She has an MS in Pharmacology and Toxicology and a PhD in Analytical Chemistry from University of Kansas. As CSO at one of the first licensed cannabis testing laboratories in California, she pioneered industry leading analytical techniques and standards for quality and compliance. Dr. Kaul is currently the Vice President of the California Cannabis Industry Association.
Related organisations
Related people