Scotland: frozen beef burger contains horse DNA
FSA is aware that North Lanarkshire Council has reported a positive result for horse DNA in a frozen beef burger…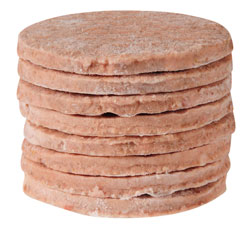 FSAI published the findings of a targeted study examining the authenticity of a number of beef burger, beef meal and salami products...
FSA is aware that North Lanarkshire Council has reported a positive result for horse DNA in a frozen beef burger that they submitted for sampling. Investigations are ongoing to determine the source of the burger.
Related Items
Horse meat investigation
Follow the progress of the ongoing investigations, find answers to commonly asked questions and view test results.
Related topics
Related organisations