Airlines contribute 5.7m tonnes of waste each year
The waste volume from airlines could double in the next ten years.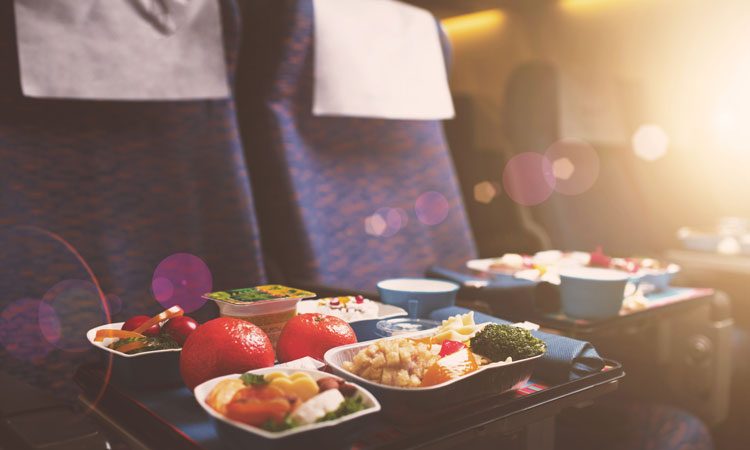 According to the International Air Transport Association, airline cabin waste alone is responsible for 5.7 million tonnes of waste each year, most of which went to landfill or incineration. And it's a figure set to double over the next ten years.
To help combat this, an online retailer has recently taken on a large supply of airline snack boxes following a cancelled order that would have wasted thousands of products. The order of approximately 7,000 Mediterranean snack boxes was taken on by Approved Food after being cancelled by an airline due to seasonal demands and menu changes, leaving the suppliers with a large, unusable order that was set to be wasted.
"Even though the products are nearing or past their 'best before' date this does not mean that they aren't perfectly safe to eat," said Andy Needham, Managin Director at Approved Food. "They are no longer suitable for the airline but there is nothing wrong with the products themselves.
"This isn't the first time we've taken on a large supply of 'problem products' from airline suppliers and it won't be the last. Demand can change due to seasons, flight destinations, and many other factors. It can then be challenging for airline suppliers to find a sustainable solution for any excess stock or cancelled orders.
"That's where we come in," he continued. "Just because the orders are cancelled, it doesn't mean that the products themselves are in any way damaged, inedible or otherwise unsuitable for consumption."
"IATA research indicates that over 20 percent of cabin waste comprises untouched food and drink and with an infight catering market of $15 billion in 2017, this represents a significant incentive to improve planning and logistics," IATA stated in a recent fact sheet. "Food waste is emerging as a global issue with up to one-third (1.3 billion tonnes) lost or wasted each year. This has been recognised in the Sustainable Development Goals (SDGs) with a specific target to cut global food waste per capita in half by 2030.
Airlines and their service providers must work collaboratively with regulators to ensure that aviation makes a positive contribution to this SDG target."
Related topics
Related people