Quorn invests £7 million in meat-free innovation centre
Meat-free company Quorn Foods launches a new innovation hub in North Yorkshire.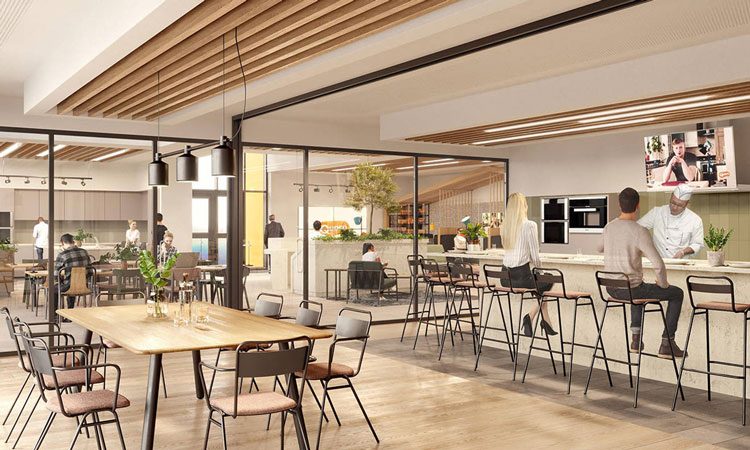 Quorn Foods has announced a new product development centre at its UK headquarters, set to break ground this summer, will be boosted by a £7 million investment.
Hundreds of jobs will be created over the next five years in North Yorkshire where the brand looks to open a new 'Global Innovation Centre', to create a 'high-tech British powerhouse' in the meat-free industry. 
The company said a developed market (like the UK) has a meat-free category of around 15 per cent, with other countries around the world ranging from 10-20 per cent. The company has capitalised on the growing popularity of vegetarian, vegan and flexitarian diets, with consumers often looking for healthy alternatives.
Quorn Foods Chief Executive Kevin Brennan said: "With our renewed investment in R&D we expect to lead the way for decades to come."
The firm added the new site will enhance capabilities in protein fermentation, which is at the centre of the business' success, along with providing the innovation for a range of new products.
This news comes after the company announced its H1 2018 results, with sales totalling £121m from January to June, an increase of 12 per cent from last year. The company expect to become a billion dollar business by 2027. 
Quorn Foods said they have already created over 100 jobs in the last year, focusing within the science, technology, engineering and maths (STEM) areas. 
Brennan added: "We are seeing lots of Silicon Valley investment and hypes in this space but we have already built up 30 years of experience in the meat-free category.
"We hope to demonstrate that there are great British businesses in the North that can win on a global stage. We are already seeing amazing growth internationally: Australian sales are up 50 per cent and US sales are up 23 per cent. In the US supermarket giant Kroger, we now have the fastest selling product in the category. With continued investment we believe we can continue this level of performance."
Related topics
Related organisations
Related people