Cultured meat could be commercialised within three years
Mosa Meat plans to initially construct a pilot production plant, with aims for a premium product to hit the market in 2021.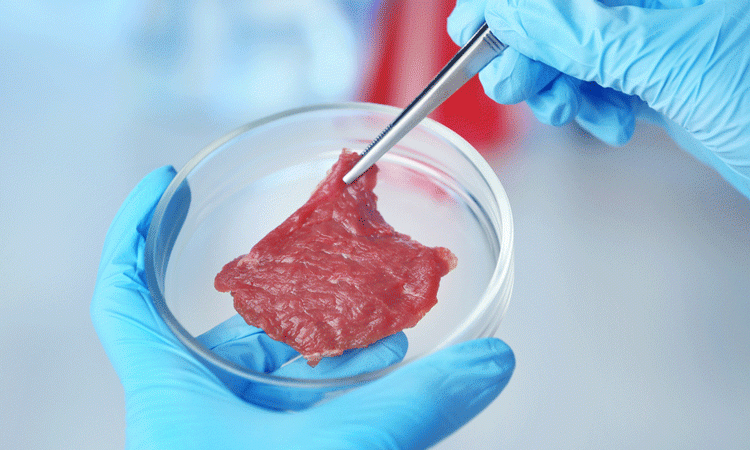 A spin-off company from Maastricht University has raised €7.5 million and aims to have cultured meat on the market in three years.
The Dutch start-up, Mosa Meat, presented the world's first beef burger made from cow cells in 2013 and now aims to place Europe on the map for the next generation of meat production. 
The company has secured the support of Bell Food Group, Switzerland's largest meat producer, and M Ventures, the corporate venture capital arm of Merck, a science and technology company.
The Series A funding, which raised the €7.5 million, will be used to to develop an 'end-to-end' process for cultured meat, at a 'significantly reduced cost' in order to be economically feasible.
Peter Verstrate, Mosa Meat CEO said: "We are delighted to join forces with M Ventures and Bell food group to create the future of meat."
He explained how M Ventures brings experience from financing early-stage science-based companies, and Bell Food Group brings 'strong downstream capabilities in meat processing and distribution'. Verstrate called it a 'perfect collaboration'.
Mosa Meat plans initially to construct a pilot production plant, with aims for a premium product in 2021. It looks to serve restaurants at first, and then move production to a larger scale.
Through the support of M Ventures, Mosa Meat aims to gain a deep insight and expertise in cell culture, producing high-quality and scalable media.
Verstrate added: "This is significant given that cell media currently comprises 80 per cent of the cost of cultured meat."
Principal at M Ventures, Alexander Hoffmann said: "Replacing traditional meat production with cultured meat would have a huge impact on the reduction of greenhouse gas emissions, it would free up a large amount of resources that are now used for meat production worldwide and will completely disrupt an old, established and currently unsustainable industry. We're incredibly excited to be leading this investment into Mosa Meat, a company at the unique cross section between food and biotech."
"Meat demand is soaring and in future won't be met by livestock agriculture alone," said Lorenz Wyss, CEO of Bell Food Group.
"We believe this technology can become a true alternative for environment-conscious consumers, and we are delighted to bring our know-how and expertise of the meat business into this strategic partnership with Mosa Meat."
Related topics
Related people