Less than a fifth of UK food producers saw improvement in first quarter
The Food and Drink Federation (FDF) has published the results of the first of its new quarterly business confidence surveys, polling a range of food and drink manufacturers from across the UK.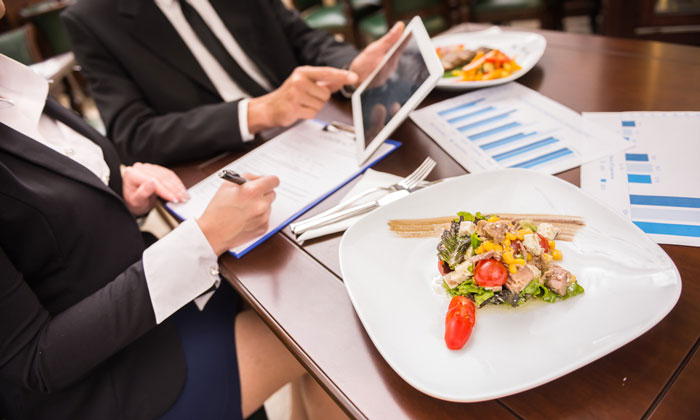 PEAKS AND TROUGHS: Uncertainty over Brexit could have an effect on manufacturers' confidence
The results from the FDF Q1 2018 Business Confidence Survey show that over half of manufacturers polled believe that general business conditions have remained the same in the first quarter of 2018, when compared to the last quarter of 2017.
More than 25 per cent of participants said that conditions had deteriorated, while fewer than one in five have seen business conditions improve.
Manufacturers identified increased demand for healthier food products as a key opportunity during the rest of the year. More broadly, with almost half reporting an increase in volume sales in the UK in Q1, businesses anticipate increased domestic demand for produce and planned investment in new product launches.
When looking to the wider economy, food and drink manufacturers were split over their expectations for UK economic growth for 2018. Around two-thirds expect a rise in input prices, with heightened ingredient costs ranked the top barrier to food and drink manufacturing success throughout the rest of the year. This is in line with reported figures which show that almost half of food and drink businesses have experienced increased packaging costs for during the first three months of 2018.
FDF Chief Executive Ian Wright CBE said: "It is encouraging to see that business conditions for the food and drink industry have remained stable.
"It is not surprising that the industry is fearful over the uncertainty that surrounds a post-Brexit UK-EU relationship, and the results rightly reflect this as a barrier for business in the coming year.
"Despite the woes of Brexit, it is great to see that food and drink businesses have found hope in the ever expanding demand for healthier food products."
Key impacts in Q1 2018
When looking at the key impacts on food and drink businesses in Q1 2018, members found that the key impacts were:
77 per cent increased packaging costs
72 per cent increased ingredient costs
52 per cent increased energy costs
65 per cent increased average wages in their business
60 per cent decreased product margins
49 per cent increased volume sales to the UK
56 per cent productivity gains