New Food's Food Fraud conference is back in 2018
Space is fast running out at New Food's second Food Fraud conference on March 1, an event where we bring together scientists and food industry experts to discuss a crime that costs food and beverage industry as much as $12 billion each year.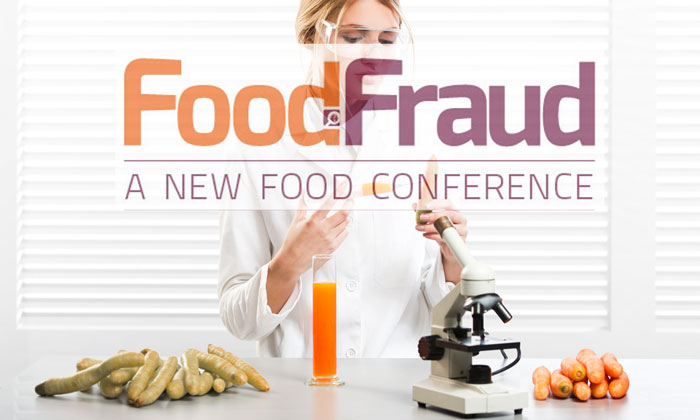 Returning for a second edition, New Food's hugely successful conference, Food Fraud is coming to London on March 1.
Food fraud causes the food and beverage industry to lose up to £12bn annually. The time is now to connect the industry and collaborate to eradicate the problem.
The programme will take on an international focus, combining panel discussions, case studies, spotlight focuses and presentations. The day provides delegates with the opportunity to witness state of the art technology demonstrations. With ample time for questions and discussions, the food fraud programme enables attendees to gain a full insight into current issues and plans to address these.
Chaired once again by Professor Chris Elliott, Queen's University Belfast and co-chaired by Helen Sisson, Greencore Group & Food Industry Intelligence Network (FIIN), the Food Fraud 2018 speakers are all experts in their field and bring a wealth of industry knowledge to the conference.
"With focus on food crime (i.e. fraud that affects the safety of the food): authorities and individual food professionals need to realise that understanding and international cooperation is essential to bring matters under control." – Huub Lelieveld, Global Harmonization Iniative
 Sessions include:
Assessing industry progress and how to move the food industry forward
The global effort to combat food fraud: what is being done and how will it impact domestic businesses?
Identifying food fraud through supply chain mapping and analysis
Examining the latest approach to enforcement and regulation in the UK and beyond
Cost effective and simple tools for fraud prevention
Horizon scanning and testing: becoming a world leader
The Seven Sins of Seafood
How can audit and testing be joined together to create a single coherent anti-fraud strategy?
Blockchain – Improving Global Traceability 
Speakers include:
Professor Samuel Godefroy, Full Professor of Food Risk Analysis and Regulatory Systems, Department of Food Science, Faculty of Agriculture and Food Sciences, University Laval, Quebec, Canada
Petter Olsen, Senior Scientist, NOFIMA
Gavan Wafer, Head of Intelligence, National Food Crime Unit, Food Standards Agency
Ron McNaughton, Head, Scottish Food Crime and Incidents Unit, Food Standards Scotland
Mariah D Ehmke, Associate Professor, Department of Agricultural and Applied Economics, University of Wyoming
Professor Dr Huub Lelieveld, President,Global Harmonization Initiative
David Primrose, Director, Synergy Food Ingredients
David Oliver, Head of Technical, Co-op
Stephen Shields, Technical Director, Huntapac Produce Ltd
Shane McCarthy, CEO, Ireland Craft Beers
Matthew Rymer, Founder, Happerley
Tomi Helin, Materials Manager, Valio, Finland
Gavan Wafer, National Food Crime Unit said: "Food and drink is a £200 billion industry and like any industry it is vulnerable to criminal activity. Like any other form of criminality, law enforcement can only combat this threat in collaboration with those who are at risk, and a big part of that is liaising with industry groups to really understand their business and where those threats can come from."
The Food Fraud 2018 conference will reunite Food Manufacturers, Supermarkets, Processors, Suppliers, Technology Companies and Academia to share best practice, lessons learned and prevention and detection methods. As a delegate, you will be able to meet industry leaders; a fantastic networking and business opportunity. Confirmed attending organisations include: 2 Sisters Food Group, Allianz, Food Standards Agency, Marks & Spencer, Marsh, Sainsbury's, Premier Food Group, Unilever and PepsiCo.
For more information, to view the programme, find out more about sponsorship opportunities and to book your place, please visit: newfoodfraud.com
Related topics
Related people