Sweet Green Fields announces range of Non-GMO Project Verified stevia ingredients
Largest producer of Non-GMO Project Verified stevia solutions helps food and beverage manufacturers meet increasing consumer demand for simpler ingredients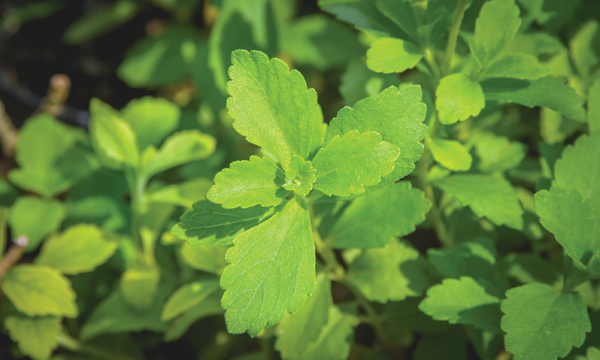 Sweet Green Fields (SGF) has achieved Non-GMO Project verification for 28 of its stevia ingredients, making it the largest producer of Non-GMO Project Verified stevia ingredients. The Non-GMO Project is one of the most trusted third-party verifications for non-GMO food and products in North America.
 
Greener Choices, the Food Safety and Sustainability Centre at Consumer Reports, categories the Non-GMO Project Verified seal as "a highly meaningful label for consumers wishing to avoid GMO-derived ingredients in the foods they buy."[i] Since 2010, the Product Verification Program has grown steadily, now representing more than 43,000 products and more than $19.2 billion in sales.[ii] SGF's verified products are in compliance with the organisation's rigorous standards, which include ongoing testing of GMO risk ingredients, facility inspections and annual audits to ensure every input in the supply chain meets the highest quality standards for non-GMO products.
 
"Sweet Green Fields is committed to delivering innovative sweetening solutions that inspire and meet all types of lifestyles and health objectives," said Mel Jackson, Chief Science Officer, Sweet Green Fields. "Receiving verification allows us to provide food and beverage manufacturers with more sweetening solutions to deliver on increasing consumer demand for non-GMO products."
 
The Non-GMO Project Verified products include SGF's Optimiser Stevia range, Intesse and Omega Stevia along with its standard offerings of purified Rebaudiside A products and the Greenesse Stevia SG95 range.
 
In order to deliver on the increased demands for innovative non-nutritive sweetening solutions, SGF recently announced a partnership with Tate & Lyle PLC ('Tate & Lyle'), a leading global provider of specialty food ingredients and solutions. This new partnership provides manufacturers with not only more sweetening solutions to choose from, but also Tate & Lyle's decades of sweetener formulation expertise.
"We are delighted that Sweet Green Fields has received Non-GMO Project Verified status for their stevia ingredients," said Abigail Storms, Vice President, Platform Management, Sweeteners, Tate & Lyle. "We continue to work closely with that organisation to ensure we can offer manufacturers a wide range of solutions to meet consumer demand for cleaner labels and extraordinary taste in food and beverages."
[i] http://greenerchoices.org/2017/04/03/non-gmo-project-verified/, 2017
[ii] www.nongmoproject.org/about/history, 2016
Related topics
Related organisations