Butter shortage to strike UK
The UK is set to endure major shortages of butter and cream this Christmas.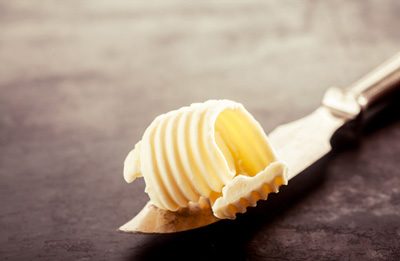 The chief executive of dairy giant Arla told the BBC that there was insufficient milk being supplied by farmers to make the products and prices were set to rise drastically. Recent studies suggesting butter is less unhealthy than previously thought and the popularity of the Great British Bakeoff have contributed to this, as have rising exports thanks to the low value of the post-Brexit pound. 
With brands including Anchor and Cravendale and revenues of £8.4b Arla is the UK's largest milk buyer.  
Though the National Farmers' Union dubbed the prediction "scaremongering" Arla believe consumers would feel the impact across Europe in the coming months, suggesting that price rises would differ between European nations.
The news comes as global butter prices hit an all-time high, according to figures released on Thursday by the UN. Prices rose 14% last month because of higher demand for the fat and lower dairy exports from major producers. Many famous companies have recently switched from margarine to "real" butter, including American giant McDonald's. 
Related topics
Related regions