8 in 10 consumers check the origin of their food when purchasing products
There is real demand among consumers in the UK for knowing where their food comes from suggests new research.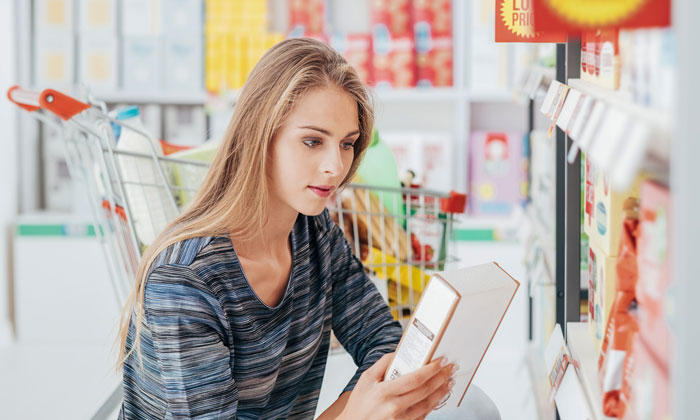 This is according to a new survey from Elementar UK, the stable isotope ratio mass spectrometry manufacturer formerly known as Isoprime, which showed that the origin of food and the accuracy of food labelling is very important to today's shoppers.
The survey of more than 800 people found that 84% of respondents check where their food has come from either 'all', 'most' or 'some' of the time. It also found that two-thirds (66%) are either 'very' or 'quite' concerned about where their food has come from, while 68% said that origin of food is either 'very' or 'quite' important in influencing purchasing decisions.
It is also important to consumers to know that their food originates from where it is advertised as coming from, such as Parmigiano Reggiano cheese or Scottish whiskey. When asked how they would feel if they were to purchase a food product advertised as from a certain region only to later discover it was not, in fact, from that region, almost half (48%) said they would feel misled, more than one-quarter (26%) would feel cheated and one-in-five (20%) would be concerned.
The survey also highlighted the importance of correct labelling for consumers. It revealed that 80% think that all food should say exactly where it has come from and that almost half (43%) put either 'all' or 'lots' of their trust in a label.
More than half (52%) said they would not buy a product again if we found out it had been mislabelled, while 41% would be shocked if they were to learn that not all products in a supermarket were labelled correctly. One-quarter (25%) said they are either 'unsatisfied' or 'very unsatisfied' with the amount of information consumers are given regarding food origins.    
Mike Seed, Sales and Product Manager at Elementar UK, said: "Our survey shows that people – perhaps now more than ever – have a real interest in knowing where their food comes from. Many consumers are now more aware of aspects of food beyond just price and nutritional value, such that they place a premium on farming practices, artisanal traditions and particular origins that bring these foods to our supermarket shelves.
"Protected Designation of Origin (PDO) is a scheme that reflects this consumer concern and aims to legally protect foodstuffs that are uniquely produced by a particular region or manufacturing process. Our findings suggest there is a real desire among consumers for their food and drink to be correctly safeguarded through initiatives such as PDO.
"Consumers have no choice but to place trust in food labels and depend on others to make sure all labelling is accurate and correct. At Elementar UK we are able, through stable isotope analysis, to trace the true origins of foods such as meats, vegetables, fruits and wines.
"This serves not only to protect the reputation of genuine suppliers but, perhaps most importantly, to safeguard the consumer at a time when they are greatly concerned about what they are eating and where it is from."

Related topics
Related organisations
Related regions