New test gets South American honey producers buzzing
Argentinian honey producers are crediting a new test developed by scientists at Randox Food Diagnostics for dramatically improving its quality.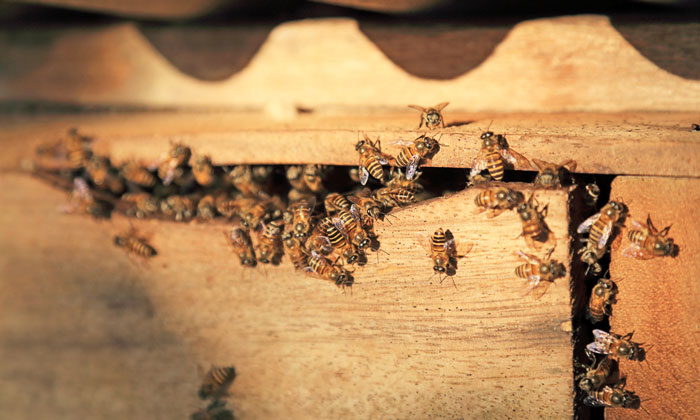 As honey is a naturally occurring product, it is subject to strict food regulations to ensure safety and authenticity before it can hit supermarket shelves. An important area to test is fructose and glucose content.
The La Pampa-based Geomiel, one of the largest producers of honey in Argentina, carried out in-house validation of the Randox glucose/ fructose test using the RX Altona. Samples where run simultaneously at each site to validate the accuracy of the machine. All results reported back where 92% or higher within the actual confirmed concentration, thus highlighting the accuracy of the analyser.
The results are shown below:
Glucose
 
 

Randox Food Run (RX Altona)

Geomiel SA Run
(RX Altona)

Sample

Confirmed Conc.

Conc. (g/L)

Accuracy

Conc.  (g/L)

Accuracy

1

2.62

2.63

100%

2.53

97%

2

3.33

3.22

103%

3.24

97%

3

2.97

2.96

100%

2.98

100%

4

2.63

2.73

96%

2.54

97%

5

3.28

3.54

93%

3.25

99%

6

2.98

3.21

93%

2.99

100%
Total Sugars
 
 

Randox Food Run (RX Altona)

Geomiel SA Run
(RX Altona)

Sample

Confirmed Conc.

Conc. (g/L)

Accuracy

Conc.  (g/L)

Accuracy

1

6.69

6.1

91%

6.21

93%

2

7.38

7.32

99%

6.82

92%

3

6.96

6.985

100%

6.61

95%

4

6.7

7.16

107%

6.23

93%

5

7.3

7.5

103%

6.7

92%

6

6.92

7.09

102%

6.6

95%
The samples provided for testing the accuracy of the analyser also served a blind test of precision as samples 3, 4 and 5 were duplicates of samples 1, 2 and 3. All results for the duplicated samples came back as within 1%. The close similarity of these three duplicated sample results illustrate the precision and reliability of the RX Altona results.
Quality Manager Pablo D. Piorno said:
"We spent three months evaluating this test and we're delighted that it delivered everything it had promised. It's easy to use and robust, but more importantly it delivers accurate and reliable results. It allows us to make a quality leap as we can now give our honey a more refined classification.
"Using the tests also sends an important message to our customers that we are constantly investing in the quality of the product that they enjoy. In addition, we are now more efficient as we carry out testing in our own labs. We are also seeing a positive impact on costs as we no longer have to outsource this process." 
Randox Food Testing global business manager David Ferguson said:
"I think external validation of a new test is extremely useful and we're pleased to receive this from a company as significant as Geomiel, which one of the largest honey producers in Argentina.
"We've supplied tests to the company since 2012, and so we recognise their commitment to producing the highest quality honey. We have more tests in development and look forward to collaborating with Geomiel and other companies in the future."
Related topics
Related organisations
Related regions