Defining new trends and finalising orders at interpack 2017
At interpack 2017 Haas networked to develop concepts for the latest consumer trends and offer solutions to the industrial baking and snack industries.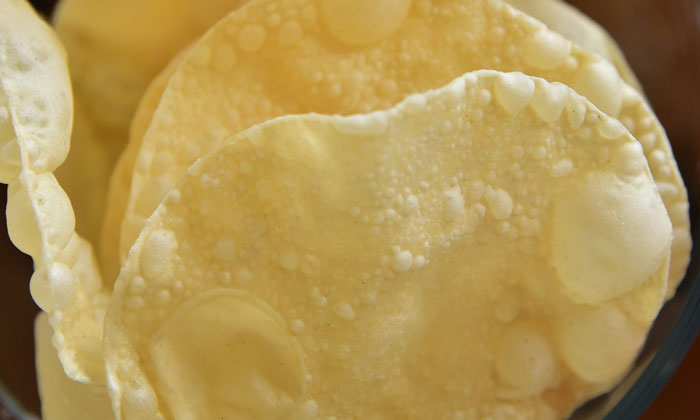 Trends
Haas-Mondomix Managing Director Otto Vink reported demand for aerated snacks. They have a fluffy texture and increased volume, which allows for less sugar content and less calories per item.
"A further trend," said CFT Haas Convenience Food Equipment Managing Director Michael Baumann, "are centre-filled cakes with savoury fillings such as cheese, meat, potato chunks encased in a thin layer of dough; convenient snacks with plenty of satisfying filling inside.
And cake on a stick, considering the long off season for ice cream manufacturers, is a product which could generate sales year round.
Booth visitors also frequently requested wafer crisps which have a similar texture to chips. Instead of sweet varieties, customers showed a preference for savory or lightly sweetened products based on ingredients such as green tea or hazelnut.
FHW Franz Haas Wafer's Managing Director Peter J. Keller reported that wafer technology can produce very attractive snack products.
"We can develop new textures, shapes, flavors, and incorporate dips. We can also adapt recipes to suit locally available ingredients."
Another novelty, the new FF-AWD free-shape cutter produces interlocking figures which provide opportunities for higher product prices. Director and Head of Sales & Marketing at Haas-Meincke Michael Hansen noted:
"We have also found that cookies as well as hard and soft dough lines are in demand. For allergen-free products we offer versatile machines that can be easily and quickly cleaned. There's big potential."
Efficiency
"Standardised equipment for quicker and simpler delivery was in demand at the show and our augmented reality demonstrations went down very well," Otto Vink pointed out. "Saving resources is one of our top priorities," added Michael Baumann.
"If we succeed in decreasing baking temperatures, we can considerably decrease energy consumption too. In turn, if the moisture content of a product can be reduced, this influences the baking process immensely."
Peter J. Keller added:
"We were perceived as actively leading innovation in sustainable production with huge savings: For example, our ECO oven is guaranteed to save 25% in gas consumption.
"We put great effort into better efficiency: Recipes are exactly defined to achieve consistent high quality. Heat recovery rates have been improved. We can adapt to any available energy source and can even use low quality diesel effectively," added Michael Hansen.
Service
"We need to add value and develop further improvements," Otto Vink continued.
Haas already offers the SPIDER equipment monitoring system and easy data transfer. "Our final inspection for all new lines has become even more stringent. In a continuous, two-hour operation at 100% capacity lines must perform flawlessly, alternatively at 105% for 15 minutes," Michael Baumann stressed.
"Thanks to our remote service we can provide quick, live guidance. For example, a customer in India needs help because there is a problem in the wafer production. We can solve the problem quickly and efficiently," said Peter J. Keller. "Quick trouble-shooting is absolutely crucial to minimise downtimes," he concluded.
For Haas, participation at this year's interpack was extremely rewarding. The noteworthy number of high-profile visitors, the interest in detailed and in-depth consultations, and the anticipated orders in the short term once again confirmed the company's leading position in its field.
Related topics
Related organisations