Mondelēz International Changes North American Leadership
Earlier this week Mondelēz International announced that Roberto Marques, EVP and President, North America, will leave the company.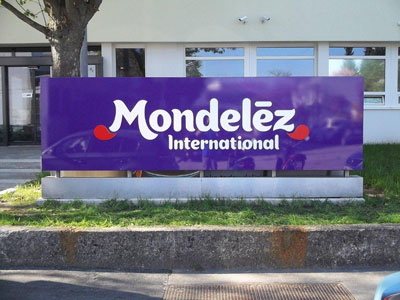 Tim Cofer, Chief Growth Officer, will serve as Interim President of the North American business, in addition to his current role spearheading the company's global growth strategy, while Mondelēz International recruits a permanent successor to lead the region.
"Over the past two years under Roberto Marques' leadership, the North American team has been executing a large transformation, which has resulted in significant progress on our margin agenda, while stepping up our participation in growth areas such as Well-being, broader channel penetration, especially in eCommerce, as well as entering the U.S. Chocolate market," said Irene Rosenfeld, Chairman and CEO. "We appreciate Roberto's many contributions and wish him well in his future endeavors."
In his 25 years with the company, Cofer has led the company's regions in Europe, Asia Pacific and Eastern Europe, Middle East and Africa, progressing our margin agenda, expanding market shares and driving long-term profitable growth. In addition, Cofer previously led two legacy Kraft North American businesses, Oscar Mayer and Kraft Pizza Company.
"Tim Cofer is our most experienced commercial leader with deep region leadership experience across both developed and emerging markets. We have considerable competitive advantages in North America, including our strong margin profile, iconic brands, solid innovation pipeline and strong Direct-Store-Delivery muscle," said Rosenfeld. "We are very fortunate to have an experienced leader like Tim to take on the additional responsibility of leading North America, while also continuing to architect our global growth agenda."
"While mobilising our enterprise growth agenda remains a top priority for both me and the company, I'm looking forward to leading the North America business on an interim basis and working with the team to capitalize on the potential of our business in the U.S. and Canada," said Cofer.
Marques will work with Cofer over the next few weeks to ensure a smooth transition.
Executives of Mondelēz International recently provided an update on the company's strategic plans during a presentation at the Consumer Analysts Group of New York conference. The detailed plan to expand margins and accelerate revenue growth includes contemporizing the company's core business, innovating to expand into new consumer need states and geographies, and ensuring that our brands are available whenever and wherever people shop.
The company reaffirmed its financial outlook for 2017 and will release its first quarter financial results on Tuesday 2nd May.
Related topics
Related organisations