This time it's personal: personalised nutrition emerging as next big industry trend
Personalised nutrition is rapidly emerging as a key issue for the long term future of the industry, new research has shown.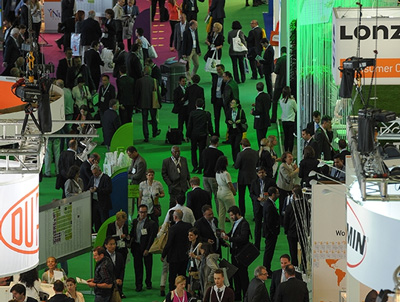 Personalised nutrition is rapidly emerging as a key issue for the long term future of the industry, new research has shown.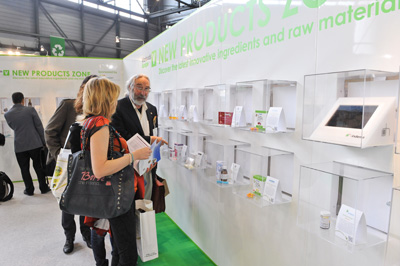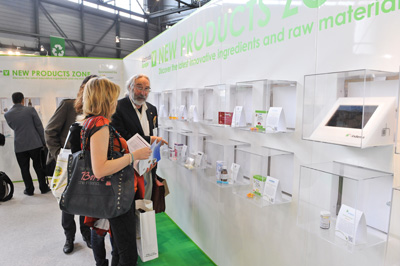 The findings come from a survey by the organisers of Vitafoods Europe 2017, which takes place from 9 to 11 May at Palexpo in Geneva.
They asked Vitafoods Europe visitors what they saw as the three most important trends in the nutrition industry. For the short term (over the next 12 months) personalised nutrition was picked by one in five respondents (19%).
However, when they were asked to think about the long term (the next three years) over a third (35%) identified it as an important trend. The figures reflect the emergence of new possibilities such as individualised dietary guidelines, wearable technology, and personalised nutrition based on genetic testing. Accordingly, another hot topic for the future was nutrigenomics, which was seen as an important short-term trend for 8% of respondents, but an important long-term trend for twice as many (17%). The survey also demonstrates the continuing importance of high quality and evidence based claims in order to meet regulatory requirements and consumer demand.
The issue most likely to be seen as important – both now and in the future – was scientifically supported health claims, which was identified as a key trend in the short term by 47% of Vitafoods visitors, and in the long term by 50%. The health needs created by demographic trends such as population ageing and obesity continue to shape the agenda for much of the industry. Respondents were asked which three health benefit areas were most important to their companies. Healthy ageing, picked by one in four (23%) ranked top, followed by bone and joint health (22%), cardiovascular health (21%), general wellbeing (21%), and weight management (20%).
Commenting on the survey findings, Chris Lee, Portfolio Director of Vitafoods Europe, said: "Part of the role of Vitafoods Europe is to help the industry prepare for challenges and opportunities approaching on the horizon. When it comes to personalised nutrition, our research suggests we're at the start of the curve. Areas such as wearable technology and genetic testing for nutrition may seem niche now, but one day they'll be the norm." He continued: "The fact that half our visitors list scientifically supported health claims as an important trend reflects the close relationship between science and our industry. That's why Vitafoods Europe offers access to the latest cutting edge technical and scientific knowledge."
Vitafoods Education Programme The importance of both personalised nutrition and scientifically supported health claims is reflected in this year's Vitafoods Education Programme (previously known as the Vitafoods Europe Conference) which runs alongside the trade show. Delegates who book their places on the Vitafoods Education Programme before 17 March can benefit from an Early Bird rate. For delegates seeking high-level technical knowledge for product development, seven R&D Forums will showcase the latest in applied nutrition science.
They will focus on documented ingredient benefits and applications through a prism of clinical trials, observational studies and EU projects, and will be delivered by some of the world's leading experts. Among these will be Dr Harry B. Rice of GOED, who will present the findings of a recently conducted meta-analysis on EPA / DHA Omega-3s and their impact on risk of coronary heart disease. Personalised nutrition and the opportunities offered by advances in genetics will be among the topics discussed at a series of expert Business Workshops for visitors. New Nutrition Business UK will explain why "personalisation is the new normal."
And speakers in the Botanical Workshop will include Prof. Vittorio Silano, Chairman, EFSA Scientific Committee Working Group on Botanicals. In the field of digestive health, which the survey finds to be the most important health benefit area for 19% of respondents, there will be the Probiotics Summit. Delegates will be able to learn more about the current market environment in the ever-growing field of probiotics, and to hear from experts such as Professor Michael Messora of the University of São Paulo. Something for Everyone In addition to the education programme, personalised nutrition will be a key focus on the Vitafoods Europe showfloor.
Vitafoods Centre Stage will host a panel discussion titled 'Health by Design: The Future of Personalised Nutrition' featuring Dr Astrid Stuckelberger of the Institute of Global Health, Faculty of Medicine, University of Geneva. There will also be a presentation by Rajiv Khatau, Managing Director of Lodaat Pharma on product customisation for individual personalised health.
And Dr Volker Spitzer, Managing Director at analyze & realize GmbH, will address best practice in consumer-centric innovation. The Life Stages Theatre will review the bespoke nutrient requirements needed throughout the stages of a person's life, covering the latest scientific research, and featuring a discussion on how to innovate in infant nutrition. Meanwhile, the Probiotics Resource Centre, in association with the International Probiotics Association, will showcase the latest R&D developments in probiotics.
If you would like to contact New Food's representative at Vitafoods 2017, click here…
Related topics
Related organisations
Related regions