Alliance to Save Our Antibiotics: Livestock-associated MRSA found in UK pork
Posted: 3 October 2016 | Alliance to Save Our Antibiotics | No comments yet
A detailed follow-up to our previous story provided by the Alliance to Save Our Antibiotics as UK pork products purchased from major UK supermarkets test positive for livestock-associated MRSA (LA-MRSA)…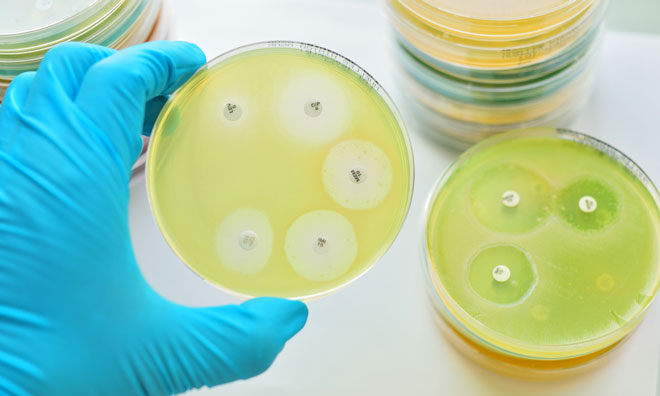 A detailed follow-up to our previous story provided by the Alliance to Save Our Antibiotics…
UK pork products purchased from major UK supermarkets have tested positive for livestock-associated MRSA (LA-MRSA).
Studies carried out by the University of Cambridge tested 97 UK origin pork samples from seven major supermarkets (Tesco, Asda, Sainsbury's, Morrisons, Aldi, the Coop, Waitrose) for LA-MRSA.
Three samples were found to be contaminated with methicillin-resistant Staphylococcus aureus (MRSA). In addition to being resistant to the antibiotic methicillin, the following further resistances were found:
All three samples were tetracycline resistant. Tetracyclines are the most widely used antibiotics in intensive pig farming.
One sample was fluoroquinolone-resistant. Fluoroquinolones are 'critically important' antibiotics used in pig farming.
Two samples were not fully fluoroquinolone resistant, but showed intermediate-level resistance to fluorouqinolones.
One sample was resistant to trimethoprim, an antibiotic widely use in farming.
Two samples were resistant to macrolide and lincosamide antibiotics. Macrolides are very widely used in pig farming, and lincosamides are quite widely used too.
The study was carried out using samples purchased by the Alliance to Save our Antibiotics for a previous study into antibiotic resistant E.coli.
The Guardian, working with the Bureau of Investigative Journalism (BIJ), has also established that inadequate import regulations are failing to prevent MRSA CC398-infected live pigs being imported from countries such as Denmark, where this MRSA is present on around two-thirds of pig farms. The BIJ has also discovered that at least one regular Danish supplier of imported pigs to the UK was found to be contaminated with this MRSA strain in 2014.
The recent findings confirm earlier testing showing that LA-MRSA is likely to be well established in the English pig herd. While it was already apparent from recent publications that LA-MRSA was present in pigs in England and in Northern Ireland, but this was only due to passive surveillance (ie. some testing of diseased pigs), so it was not known whether these were isolated cases or whether the bacteria were more widely distributed.
Concerningly, no active surveillance of the British pig herd has occurred since an EU mandated a survey in 2009, which failed to find any MRSA in British pigs at that time. However, the EU survey only tested dust samples from the farms instead of the pigs themselves.
Alliance to Save our Antibiotics statement:
"Current UK policy measures and controls aimed at managing the risk of LA-MRSA are far from adequate. Astonishingly, no active surveillance of the British pig herd has occurred since 2009, despite repeated calls for such testing from organisations such as the Alliance to Save our Antibiotics.
As a result of this apathetic approach – and because many pigs with the bacteria show no visible infection – we do not know how widespread MRSA is in British pigs, and cannot make an accurate assessment of the potential risk to human health.
"If we are to have any chance of containing this threat, the government must introduce immediate screening of the national pig herd, as well as strict testing of imported livestock. Active testing of chickens and turkeys is also urgently needed. Furthermore, the Food Standards Agency should carry out a large survey of retail pork and poultry meat, both UK origin and imported, to determine the level at which consumers are being exposed to the bacteria.
"What's more, the UK Government must ensure that – where results indicate that LA-MRSA is present – adequate policy tools are made available; such further epidemiological investigation and mandatory restrictions of livestock movements.
"Last year, an Alliance investigation showed that MRSA CC398 has already spread from British farms into the domestic pork supply chain. If we are to have any chance of preventing further spread, the Government needs to put in place some basic measures to tackle the spread of LA-MRSA. The systematic overuse of antibiotics on intensive pig farms must stop.
"Crucially, we need immediate restrictions introduced to farm use of antibiotics most linked to LA-MRSA – particularly the 'critically important' modern cephalosporin and fluoroquinolone antibiotics."
High farm antibiotic use is associated with the spread of livestock-associated MRSA. A 2015 Dutch study found that pig farms with higher levels of antibiotic use have higher levels of MRSA on the pigs and on the humans on the farm. The association they found is particularly strong for the cephalosporin antibiotics."
Related topics
Related organisations
Related regions