I Am Super Foods to take beans to new heights
Following on from New Food's coverage of the I Am Super innovation with an exclusive with co-founder Barney Mauleverer, and with healthy, alternative proteins one of the most exciting new consumer trends, we look at I Am Super Beans…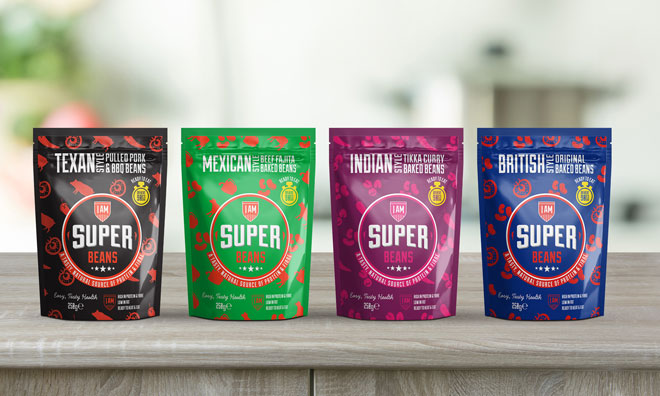 Following on from New Food's coverage of the I Am Super innovation with an exclusive with co-founder Barney Mauleverer, and with the emergence of a multitude of healthy, alternative protein products as one of the most exciting new consumer trends, we look at I Am Super Beans.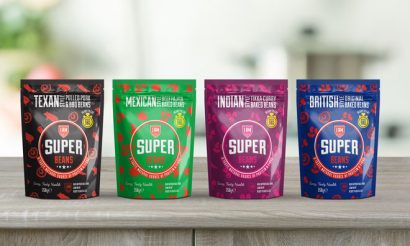 The Baked Bean market in the UK has been struggling over the past 5 years dropping 21% in volume from 862 million units to 678 million units in 2015 (Nielsen).
Barney Mauleverer, co-founder of I Am Super Foods says, "Baked Beans have long been the Brits' ultimate convenience accompaniment to breakfast, lunch or supper.
Why is it that the tinned options have been so slow to move with the times in providing easy cooking, lightweight, grab-and-go packaging and interesting international flavours on such a staple UK product?
"The tin can is long overdue an overhaul."
"Beans are great," he says. I Am Super Beans a source of alternative protein also high in fibre. A portion (125g) provides one of your fruit and veg five a day and is also low in fat and sugar. Hot or cold, they're great added to meat or fish or eaten on the go – in the office, at a festival or on a hike.
I Am Super Beans comes hot on the heels of the launch of I Am Super Grains in July.
With trendy flavours and stand-out packaging, the brand is aimed at younger, more adventurous types who are looking for an easy, tasty, healthy meal.
Taking inspiration from across the globe, I Am Super Beans comes in four varieties:
Texan Style Pulled Pork and BBQ Baked Beans 
Indian Style Tikka Curry Baked Beans
Mexican Style Beef Fajita Baked Beans
British Style Original Baked Beans.
ASDA will list I Am Super Beans nationally across their main estate stores this week at £1.99 for each 250g microwavable pouch. Other retailers are expected to follow.
Barney adds, "We've blended a variety of beans with strong international flavours that are bang on taste and trend. Beans are such a valuable food that's naturally high in both protein and fibre and with these exciting flavours, we've created recipes that are also low in fat and sugar."