ASDA commit to launching I Am Super Grains into the mainstream
ASDA, the supermarket giant will roll out a new range of microwaveable superfood in over 400 stores following the success of the I Am Souper product, developed by Fresh Marketing. The new brand I Am Super Grain is aimed at a modern, active and young audience, marketing itself as cheap, easy and above all, healthy…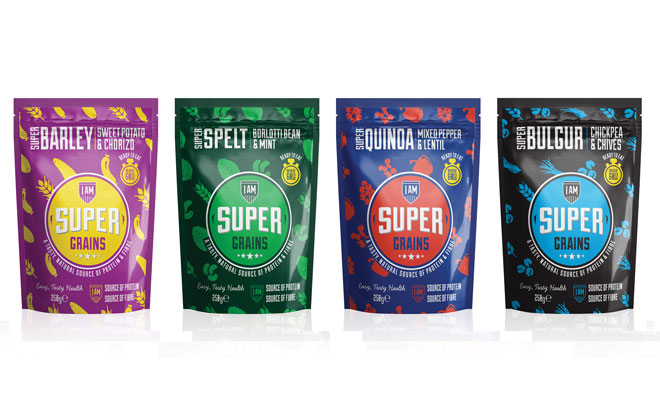 The innovative I Am Super brand aims to stir up the rapidly-growing pre-cooked grains market with the launch of its tasty I Am Super Grains superfood range.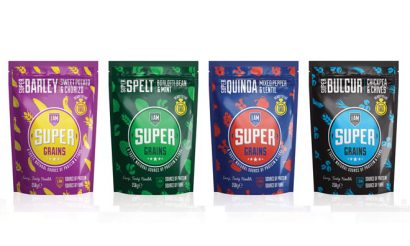 Four lines of the new I Am Super Grains product will launch in over 400 ASDA stores in early July with an RSP of £1.99 for each 250g pouch. The easy, tasty and healthy combinations are: barley, sweet potato and chorizo; quinoa, mixed peppers and lentils; bulgur wheat, chickpea and chive; and spelt, borlotti bean and mint.
Webinar: eBook: Thermo Fisher Scientific Food Integrity Collection 2017
Over the course of the year Thermo Fisher Scientific have provided expert comment on a whole swathe of issues including food fraud, origin testing and labelling regulations. This collection also provides access to Thermo Fisher's Food Authenticity webinar series for 2017, where experts delve into olive oil characterisation, gelatin speciation, honey and chromatography, and more.
The product launch comes hot on the heels of the brand's I Am Souper high protein soups which recently received a major distribution boost from ASDA and Sainsbury's – with ASDA extending placements to over 500 outlets.
Don't miss our new Brexit conference!
This unique event will help you address the impact on your business of the UK's exit from the EU, with presentations from Brexit thought-leaders, peer networking, debate and discussion.
Owned and developed by distribution specialists Fresh Marketing owners of the FUEL10K breakfast brand, I Am Super launched in 2015 with a soup range, naturally high in protein, aimed at challenging the status quo in the tinned soup category, targeting the young, modern, active consumer.
On-trend ingredients and flavours wrapped in vibrant, modern packaging are designed to attract younger, health conscious consumers who are looking for a fast and satisfying nutritious meal. The microwaveable pouches of pre-cooked, long-life grain mixes deliver all natural sources of protein and fibre.
Barney Mauleverer, co-founder of the brand states, "We've managed to create a funky mix of flavours that are bang on trend and will attract the young and adventurous types who are less likely to cook these meals from scratch.  High in protein and high in fibre, these tasty pouches are packed with natural goodness that helps you stay fuller for longer. They're great added to a meal or eaten on the go."
The move reflects the current industry trend with respect to the ready meal market which saw an increase in value of up to £151.1m last year according to reports by Kantar.
Related topics
Related organisations