Nestlé UK & Ireland sources 100% certified sustainable cocoa
Nestlé UK & Ireland has reached its target to source 100% certified sustainable cocoa for its chocolate confectionery and biscuits becoming the first major confectionery company in the UK and Ireland to do so…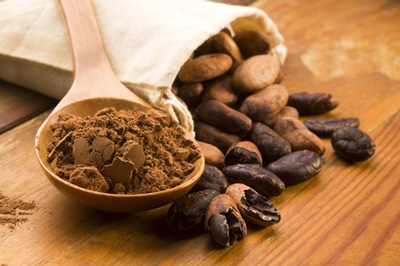 Nestlé UK & Ireland has reached its target to source 100% certified sustainable cocoa for its chocolate confectionery and biscuits becoming the first major confectionery company in the UK and Ireland to do so.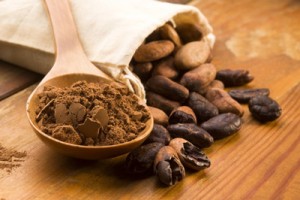 From 1 January 2016, the entire range of Nestlé chocolate confectionery and biscuits sold in the UK and Ireland will be produced using certified sustainable cocoa, sourced through the Nestlé Cocoa Plan.
Andrew McIver, Managing Director, Confectionery, Nestlé UK & Ireland said: "In achieving this landmark milestone, Nestlé UK & Ireland is demonstrating its long-term commitment to making a real difference to cocoa farmers and their communities.
"The Nestlé Cocoa Plan is helping farmers to run profitable farms, support the elimination of child labour and ensure a sustainable supply of cocoa. Consumers here in the UK can enjoy their favourite products with the confidence that they are made with cocoa that comes from 100 per cent certified sustainable sources."
Nestlé works with UTZ and Fairtrade for certification of its cocoa
Nestlé UK & Ireland works with both UTZ Certified and the Fairtrade Foundation for independent certification that the cocoa is sourced and produced sustainably on farms with safe working conditions. The UTZ programme is designed to improve producers' lives and offer a flexible and cost efficient sustainability programme to the industry. UTZ certified farmers are trained to grow better crops, generate more income and create opportunities for their families whilst safeguarding the environment.
Daan de Vries, Markets Director at UTZ, said: "Our vision at UTZ is that sustainability becomes the norm. Nestlé's commitment is a step towards that vision. By buying responsibly grown ingredients, Nestlé helps to improve farmers' lives, while assuring a stable supply in a turbulent context of climate change and other big challenges."
Fairtrade supports small scale farmers and workers who are marginalised from trade in a variety of ways. Through the standards and certification, the Fairtrade system provides direct and indirect support to producers and their organisations to deepen social and environmental sustainability.
Michael Gidney, Chief Executive Officer, The Fairtrade Foundation said: "The Fairtrade Foundation is pleased to be working in partnership with Nestlé to achieve 100% sustainable sourcing commitment in cocoa, through certification of their two and four-finger KITKAT products.
"With the launch of the new Sustainable Development Goals – and their ambition to end poverty in all its forms everywhere by 2030 – businesses such as Nestlé working with Fairtrade to build more sustainable supply chains will be critical.
"The secured price and social premium enabled through Fairtrade delivers real investment in community and farmer-led development in a future sustainable cocoa industry."
Related topics
Related organisations